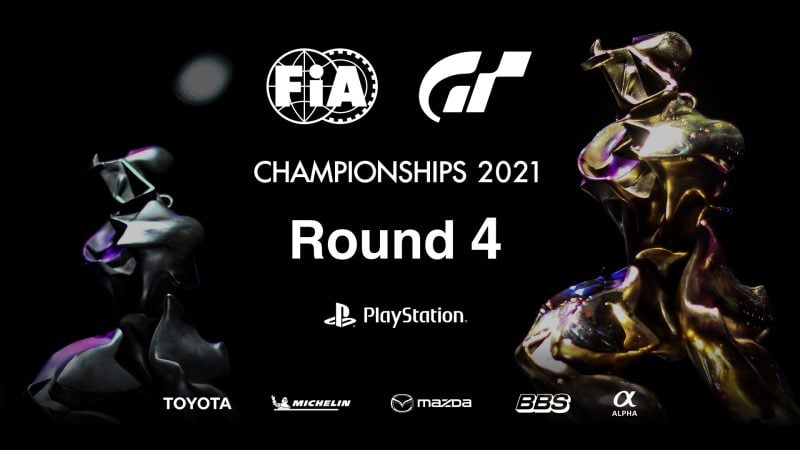 The fifth stage of the 2021 FIA Certified Online Championship, World Series 4, will broadcast today at 1400 UTC.
It's the final chance for drivers to pick up some World Series points before December's World Final, with the 16 drivers who qualified from the mid-season World Series Showdown coming together one last time.
The driver lineup then is the same as last month's World Series 3, which saw Valerio Gallo win again to extend his championship lead. In fact with a five-point lead, over both Jose Serrano and Ryota Kokubun, Gallo will retain his lead no matter what happens today, though his rivals will be looking to close that gap.
It won't be easy however. In qualifying for the race — an event using the Ferrari 458 Gr.3 at Fuji Speedway — Gallo took pole position, and in fact the top four qualifiers consisted of GTPlanet's top-four ranked drivers. Takuma Miyazono, the defending world champion, took second, ahead of Igor Fraga and Serrano, with Kokubun in fifth.
There'll also be one more round of the Manufacturer Series, which is a much tighter affair this year. Currently Mazda tops the table by a single point from both Toyota and Peugeot, with defending champion Subaru one point further back in fourth.
That's complicated a little by the fact that Peugeot hasn't qualified for the World Final, but another good performance from Quinten Jehoul for the French manufacturer — backing up his second-place at the Red Bull Ring — will deny points to rivals looking to carry maximum scores into the Final.
This round's race will see the manufacturer representatives racing Gr.4 cars around the fearsome Nurburgring Nordschleife, and qualifying has seen a result we largely expected with Toyota on pole position ahead of Mazda.
Igor Fraga will again be Toyota's representative, leading Mazda's Ryota Kokubun into the first corner. The second row sees the exciting Yuki Araki — who grabbed a maiden podium in World Series 3 — for Dodge, with Serrano in the Porsche Cayman, then Subaru's Miyazono is starting in fifth.
The winner of each race will score three World Series points — for themselves in Nations or their brand in Manufacturers — with two points for second and one for third. These will accumulate across the season, and their total at the end of today will carry through to next month's World Final.
Today's stream will start at 1400 UTC and you'll be able to watch it in full below:
Alternate Language Streams
Competitors
See more articles on 2021 FIA GT Championship.