Every week we read loads of automotive news stories here at GTPlanet that we can't fit into their own articles. In a new feature, we'll be bringing you a quick round-up of things we might have otherwise missed.
Post-motorshow weeks are usually pretty quiet. Car manufacturers get all of their announcements out of the way in one hit and the press offices have a well-deserved break.
Even though the Tokyo Motor Show was last week, it's still been a busy seven days for car nuts. Aston Martin is building houses (in Miami, of course), Nissan is going to race electric cars and a 1,000mph car starting its rigorous testing regime. With the news that The Grand Tour is coming back to our screens too, there's been a few things that might have slipped by unnoticed.
SEMA Las Vegas
SEMA — the Specialty Equipment Market Association — has held its annual show over in Las Vegas this week. If you're not familiar with the show, it's basically "The Fast and The Furious" turned up to eleven.
Vehicle aftermarket manufacturers turn up in their hundreds and show off what they can do to just about any car, whether domestic (US) or import, and how they can help you do it too.
This year, that includes box-fresh engines from SRT and Honda, so you can Hellcat or VTEC Turbo anything. Assuming you have the cash and the spare time, of course.
Of course there is also a number of highly modified cars on show. There include a 600hp Toyota CH-R that the company believes can set a new front-wheel drive record at the Nürburgring. There's also the presentation of the annual Gran Turismo Award, that could see one winner's car immortalized in the game.
Ken Block's Drift Stick
Fans of the Hoonigan himself can now live out their Block fantasies with the Ford Performance Drift Stick.
Available for the Focus RS, the Drift Stick is a rally-inspired electronic handbrake. The aluminum lever sits in the center console alongside the manual gearbox and, with as little as five pounds of pressure, locks up the rear wheels for clutch-free drifts at any time. On the track, of course.
The Drift Stick was inspired by the regular car's Drift Mode, and was developed by the same team. It's very similar to the hydraulic handbrake beloved of rally drivers and stunt performers like Block. But handbrakes of this type are expensive to implement and difficult to reverse, so Ford simply used the existing electronic parking brake, with significant recalibration, of course.
Block, of course, approves heartily:
I think it's really cool that Ford Performance is offering customers a way to create large-angle drifts in the Focus RS. Obviously it's something that I'm really passionate about having been a part of the development of the production vehicle, so it's exciting to see it come to life. It definitely makes the car even more fun to drive.
It's available for customers in the United States and Canada, priced at $999 – and doesn't affect the car's warranty.
Ferrari: FXX-K and Away?
This week Ferrari unveiled its fastest road car ever, the FXX-K Evo. Or its fastest not-race car ever. It's not wholly clear what this souped-up La Ferrari is actually for, given that it's not a race car, is too loud for most tracks and is not actually road legal. But hey, it's got more than a thousand horsepower.
But that's not all that Ferrari has been up to this week. It's been that time of year where it makes its annual threat to quit Formula One.
Liberty Media has been drawing up its engine formula plans for 2021 and onwards. This looks to end up as a refresh of the 1.6-liter V6 turbo formula, and both Mercedes and Renault have made grumpy noises about it (Honda presumably being too busy making sure the current engine can survive two more races). Ferrari, meanwhile, has been looking to do its own thing instead.
Team boss Sergio Marchionne reportedly likened the new rules to NASCAR, and commented that:
"It needs to be absolutely clear that unless we find a set of circumstances, the results of which are beneficial to the maintenance of the brand, and the marketplace, and to the strengthening of the unique position for Ferrari, Ferrari will not play."
Watch this space…
Tesla's Tumbling Stock
It's not been a good week to be Elon Musk. Tesla's share price took a nosedive this week amid reports of significant supply chain problems with the Model 3.
The third car in Tesla's line-up is supposed to represent a shift from expensive and niche electric vehicles to mass-production. Following a launch in the summer, the Gigafactory was supposed to start churning out 1,500 cars a month by September and 2,000 a week by the end of the year. In fact the company has reportedly made around 300 cars. In total. It's also reported that some of the early cars, delivered to employees, are suffering reliability woes.
CEO Elon Musk blames the bottleneck on a subcontractor "dropping the ball", resulting in significantly longer production times on the Model 3's battery pack. The targets for production numbers are still there, but Tesla has pushed them back to March 2018.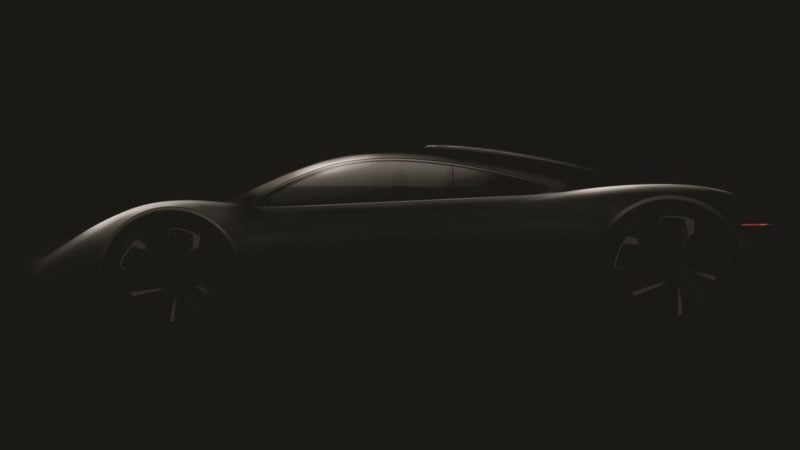 Gordon Murray's Next Car
Few people have as impressive an automotive resume as Gordon Murray. He created the McLaren F1, and frankly that's enough on its own. With the LCC Rocket as a follow-up, you have to doff your cap to him.
This week he's opened an exhibition dedicated to his work so far. Hosted at Dunsfold Park (yes, that Dunsfold Park), the invitation-only "One Formula" display gathers 50 years of his vehicles in one place at once, including several from his own private collection.
During the festivities, Murray announced that he intends to build a new vehicle, under his new IGM brand. Exactly what the new car will be is a secret for now, but Murray did suggest that it would be inspired by the McLaren F1, use advanced aerodynamics never before seen on a road car and will focus on light weight and driving pleasure. We can't wait.
Births and Deaths
Among the vehicles to emerge into the world this week is the Alfa Romeo Stelvio Quadrifoglio. The SUV adds the powertrain of the Giulia Quadrifoglio to its talents, giving it a 503hp, biturbo V6. This should shove the car to 60mph in barely 3.6 seconds, with the top speed pegged at 176mph. It's due on sale in the UK in summer 2018.
At the other end of the SUV scale is the MG ZS. Formerly the name of a Honda Accord with a V6 engine in it, the new ZS is part of the Chinese resurrection of MG, and sits alongside the GS in its crossover portfolio. MG is hoping that the ZS will take on the Nissan Juke and win, thanks to a starting price of £12,495, to give the brand better UK presence.
On its way out of the world though is the Subaru Impreza WRX STI. It's been a long-time coming, as its primary rival the Mitsubishi Lancer Evolution had its time called two years ago. Subaru UK is saying goodbye with a 150-car run of Final Edition models, priced at £33,995 and on-sale now.
See more articles on Alfa Romeo, Ferrari, Ford, Ken Block, MG, SEMA, and Tesla.