It's hard to believe, but SEMA has been holding the ceremony of the annual "Gran Turismo Awards" for more than a decade now. What car is going to claim the "Best in Show" at the largest automotive exhibition in Las Vegas this year? We're going to find out next week — Wednesday, to be precise — when the 14th iteration takes place in Sin City.
The rules haven't changed from the 2015 GT Awards festival. Polyphony Digital CEO Kazunori Yamauchi gets to choose one vehicle from each of the five different categories: "Hot Rod", "SUV", "European", "Domestic", and "Asian Import". At that point only one selected vehicle among the chosen five will win the "Best in Show" title, and ultimately appear in a future Gran Turismo game on PS4.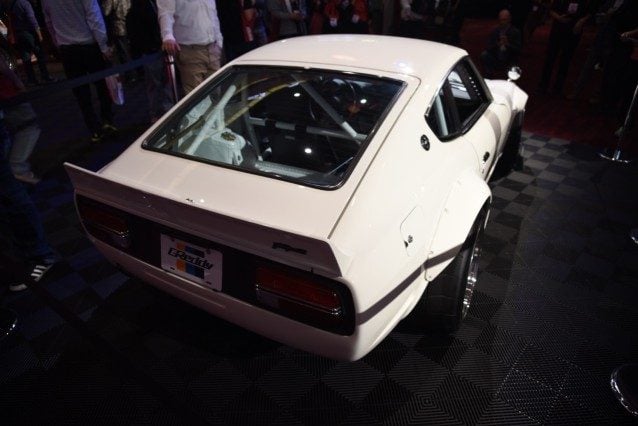 If you plan on presenting your own pride and joy this year, make sure to stop by the official Sony PlayStation website and read all the instructions carefully, as well as the full set of rules. If you think your car has what it takes, you'll want to be quick: the deadline is midnight this coming Monday, October 31 (spooooooky!).
The 2016 SEMA event is scheduled to take over Las Vegas November 1–4. GTPlanet founder Jordan will be personally attending the show, so expect exclusive content directly from the ceremony. Stay tuned for more starting next week!
See more articles on Gran Turismo Awards, Kazunori Yamauchi, Polyphony Digital, and SEMA.