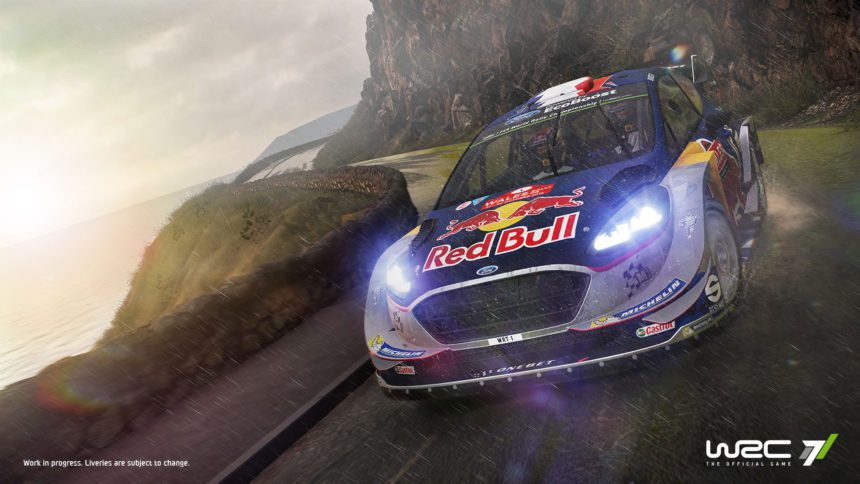 After releasing in Europe last month, WRC 7 is now available on the other side of the pond.
The game features all 13 locations from the 2017 race calendar. Every one of those locations will also include the new "Epic Stages". Epic Stages take around 20 minutes to complete, as they stretch to as much as triple the length of a regular stage.
WRC 7 naturally includes the full 2017 World Rally Championship car roster. This year's cars are faster than they've been in decades — and you'll be able to compare, since last year's 2016-spec cars are here as well.
Not only does the game feature the top-shelf classes; WRC 2 and Junior WRC cars are also available. Players that pre-ordered will receive Romain Dumas' 911 GT3 RS R-GT. Big Ben Interactive has confirmed it will be available as a standalone DLC soon.
We really enjoyed WRC 7 when we reviewed it last month. The narrow stages are a big step up from the last game, and nothing really replaces official WRC machines. If you're looking for a new rally title, WRC 7 is now available on PlayStation 4, Xbox One, and PC.
More Posts On...