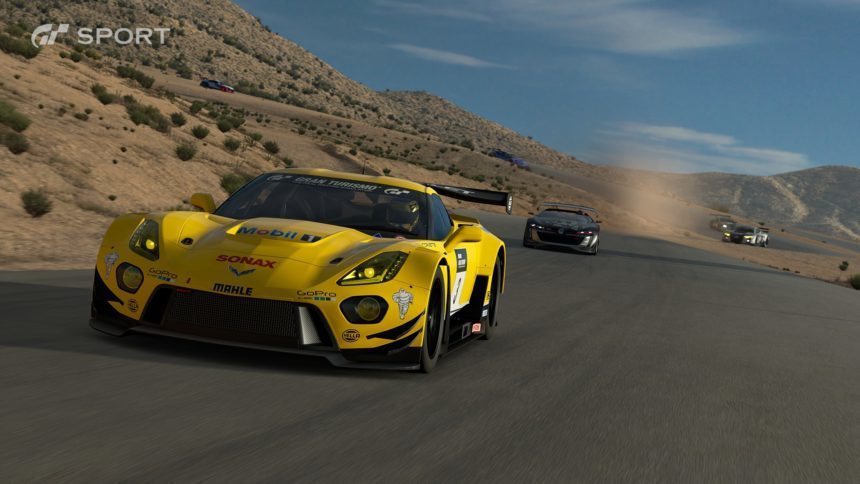 Ars Technica had the opportunity to spend some quality time with Gran Turismo Sport at the PlayStation Experience this past weekend. Not only getting a first-hand demonstration of the stark contrast of GT Sport's HDR from series creator Kazunori Yamauchi, but scoring some seat time with the game's dedicated VR mode as well.
The VR build, running on standard PS4 hardware, is a polarizing experience described as being an "unfortunate mix of paltry graphical quality and uneven frame rates," according to Ars Technica's Sam Machkovech.
Limited to just a pair of cars and no other opponents, it proved to be rock-solid in one area where other efforts had failed: controlling feelings of unease and nausea. Even when spinning out, navigating uneven terrain, or careening down corners, the experience remained a comfortable one:
"I didn't notice any peripheral-vision boosts a la Ubisoft's Eagle Flight, nor did I feel like the racer's cockpit view was any better or worse than other VR racing games I've played (whose cockpit-racing options had often left me queasy)."
GT Sport looks to combat feelings of nausea and unease by setting the interior view to a darker contrast, a method other PSVR developers cite as being helpful. With the game scheduled for "sometime in 2017" there's still plenty of time to develop the feature further and improve its stability, to say nothing of any benefits afforded to the mode by the more powerful PS4 Pro.
More Posts On...