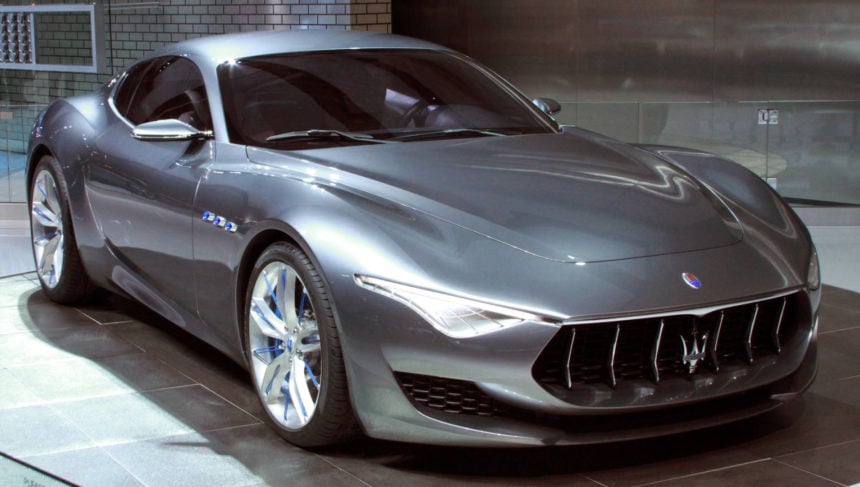 As we draw closer to year's end, Kunos has one final trick up its sleeve for Assetto Corsa: "Bonus Pack 3" touches down on December 20. The free content pack — consider it an early Christmas gift — will include a new track, Mazda Raceway Laguna Seca.
Joining the famed California circuit is a collection of all-new Italian cars for the game:
Alfa Romeo Giulia QV
Alfa Romeo 33 Stradale
Lamborghini Sesto Elemento
Lamborghini Huracan Performante
Maserati Quattroporte
Pagani Huayra BC
Maserati Alfieri Concept Car
While the list is impressive, the eagle-eyed will notice something new: the Maserati Alfieri Concept is the newest addition, now raising the total to seven new cars coming to the game.
First shown at the 2014 Geneva Motor Show, the Alfieri is the first concept car to feature in Assetto Corsa. Named after Alfieri Maserati, the car celebrates the Bologna-based car maker's 100th anniversary. Powered by a V6 making 520hp, the GT coupe has plenty of get-up-and-go. The real model is set to debut in 2020 at the earliest, so Assetto players get quite a preview.
Both the track and all seven cars will be coming to the game for free. Bonus Pack 3 hits Steam on December 20, and Kunos hopes to bring it over to consoles "as soon as possible". We'll keep an eye out for more console details as they're announced!
More Posts On...