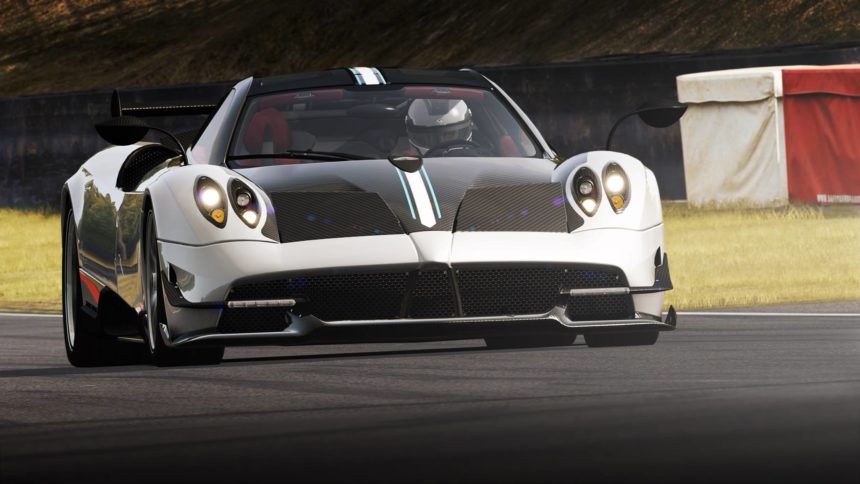 We're getting closer to the next big Assetto Corsa DLC release, which lands right before Christmas on December 20. "Bonus Pack 3" brings seven new all-Italian cars to the game along with the ever-popular Laguna Seca.
There's a lot to be excited about in this new pack, but of all the new cars, the biggest and baddest is the Pagani Huayra BC. Named after the Horacio Pagani's long-time friend and first customer Benny Caiola, the BC is quite a tribute: it pumps out a crazy 789 horsepower from its AMG bi-turbo V12 and is 330 pounds lighter than the original model.
To give the car the attention it deserves, Kunos has released a special trailer and screenshot pack:
This joins the other new media for Bonus Pack 3 from Kunos, which shows off the Alfa Romeo 33 Stradale:
As mentioned, Bonus Pack 3 arrives for Steam players next Wednesday. There's still no word on a console release date yet, but we'll keep an eye out for it. Until then, be sure to head over to our Assetto Corsa forum for more discussion.
More Posts On...