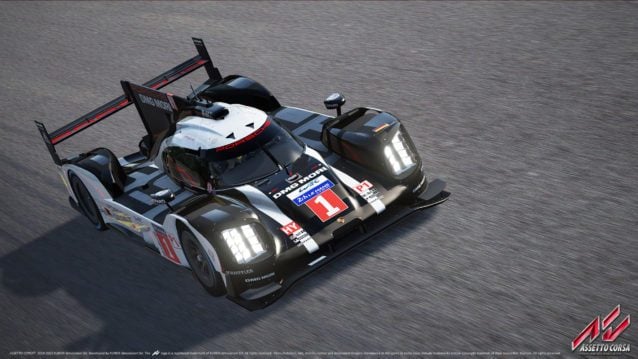 It's been a long and arduous effort for console racers, but next week, February 13, PlayStation 4 players will be the first to finally have their hands on the third and final Porsche Pack for Assetto Corsa. 
Confirmed today in the latest blog entry for the game, the final episode of "Porsche, Porsche, and more Porsche" will be accompanied by the new 1.12 update introducing another free bonus car in the form of the Macan Turbo. Additionally, the update will improve the damage and repair system, tweaks to various 3D models and cockpit instrumentation, and the introduction of 40 new special events: 15 for the Red Pack, 13 for Porsche Pack Vol. 2, and 12 for the Vol. 3.
For those in need of a quick refresher, the final pack will introduce the following modern day racing machines (and sports cars) from the Stuttgart manufacturer:
911 GT3 Cup 2017
911 Turbo S
911 GT3 R 2015
919 Hybrid 2016
908 LH
917 K
911 R
Notably missing from the list is the mid-engined 911 RSR, and in its place is the 205 mph 911 Turbo S. Originally expected to release for PC players in January, the RSR has slipped into a bit of a delay but has recently been spotted in a number of teaser videos hinting that its eventual release may not be far behind. When released, it will be a free upgrade for Vol. 3 owners.
Strangely, there's no mention of the Custom Championship feature being available alongside the release of the final volume, and while Private Lobbies may take that spot now that the feature has entered the QA (quality assurance) stage, keep an eye peeled should either be confirmed for next week's update.
The bad news, at least for Xbox One players, is the team at Kunos ran into a few issues meaning the final Porsche Pack and the new update won't be available alongside the PS4 release, but the team promises to update players as soon as possible on its eventual release for the platform.
Assetto Corsa is currently available for PlayStation 4, Xbox One, and PC (Steam).
More Posts On...