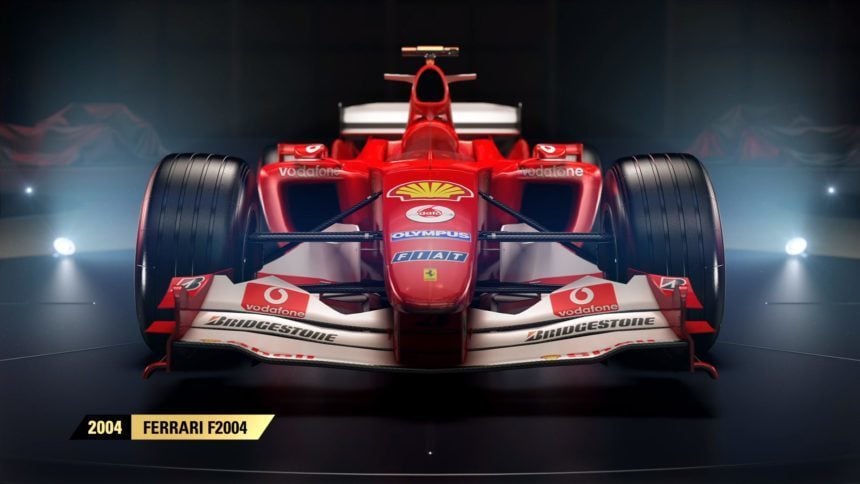 F1 2017 is shaping up to be the biggest leap for the Codemasters series yet. Whether it be the return of classic machines from the sport's past or an equal focus on realism and fantasy, this year's official F1 game will have plenty to offer players next month.
As revealed earlier this year, one of the biggest features of F1 2017 will be the return of classic cars. Last seen in F1 2013, the latest installment will introduce 12 historic cars to game. Of those revealed thus far players can expect to see the championship-winning Renault R26, McLaren MP4/4 and Ferrari F2002, to name three.
Creative Director Lee Mather spoke with GamingBolt recently, discussing this year's title. While Mather answers a number of questions, we'll focus on the re-introduction of classic F1 racers.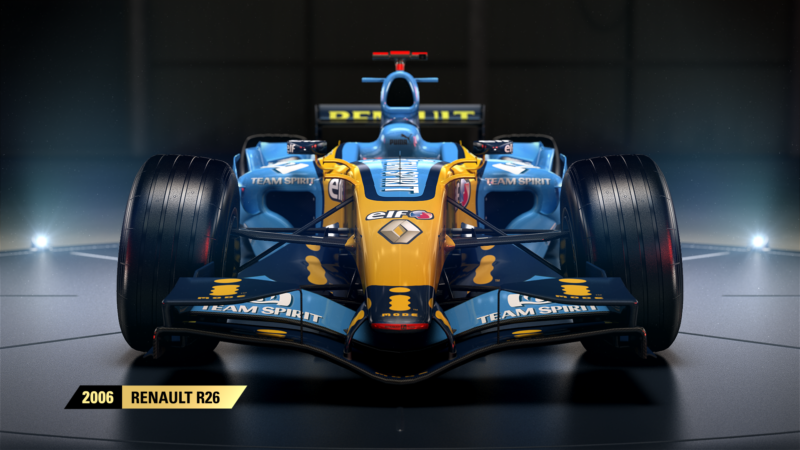 When asked about their return, Mather suggests the team enjoyed the original effort four years prior and wanted another go. Wanting the feature to be "bigger and better" for the 2017 game, the team integrated classic cars into career mode.
Mather reveals the classic cars will be available to players through invitational events sprinkled throughout the season. The news doesn't end there. Also revealed is a new character responsible for introducing players to the feature.
"So the way it works in Formula One is we're bringing a new character to the game. He's a multimillionaire and he owns 12 Formula One cars from the iconic's or classic cars, and he invites you to drive these cars during certain times of the year, during different styles of events."
Continuing, Mather asserts the events aren't limited to strict racing. In Pursuit, players start in a "really fast Formula One car" and have to chase down the slower cars up front. A new "Overtake Challenge" will have players overtaking other cars as quickly as possible.
Another interesting addition is the "Checkpoint Challenge". Players will race around a circuit, passing through checkpoint gates before time runs out.
There certainly won't be a shortage of racing titles this year, a fact acknowledged by both GamingBolt and Mather. F1 2017 releases in six weeks time on August 25 and will be available on the PlayStation 4, Xbox One and PC.
More Posts On...