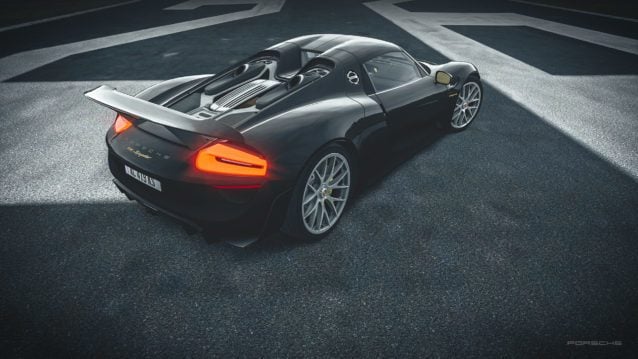 What a month it's been for fans of the Porsche brand. Not only have we seen DLC packs released for Assetto Corsa, but the huge reveal that EA no longer hold the exclusivity rights for the motorsport icon has been met with joyous reception around the world — Santa couldn't bring a better gift to sim racing fans.
The good news keeps on coming with the news that Porsche have been looking at the ever-growing eSports scene and like what they see, perhaps leading the way for a works team in the digital sporting world.
In the above interview uploaded by GameReactor Spain, Sebastian Hornung — Porsche's Branded Entertainment Manager — gets quizzed about various aspects of Kunos' and the manufacturer's growing relationship. At the 8:40 mark, conversation is shifted to Porsche's interest in the eSports side of racing. Sebastian replies very positively:
"SH: We noticed that eSports is over the (last) couple of years have grown from only shooter, strategy, and role-play games, now also in motorsports. There is a long history of online racing. Nowadays its become more popular to really celebrate in a broader audience. Also, the virtual race sports. We are right now working on our road map: Assetto Corsa will be one important pillar to do that, but of course there are other publishers and other platforms we work together with to provide our community with every possible way…

GRS: *interrupts* Perhaps a Porsche team?

SH: Might be possible. We're right now considering and discussing internally how we can really do our best to have a good racing platform."
Although far from conclusive, hearing Porsche take notice of eSports is very exciting. With the lucrative Road to Vegas event next month and the Forza Racing Championship finishing off it's second season, the time is definitely 'now' for them to get involved.
We've driven the recent Porsche additions in Assetto Corsa and loved them: perhaps it's time to give the manufacturer a platform to shine in upcoming eSport events in the future.
See more articles on Porsche.