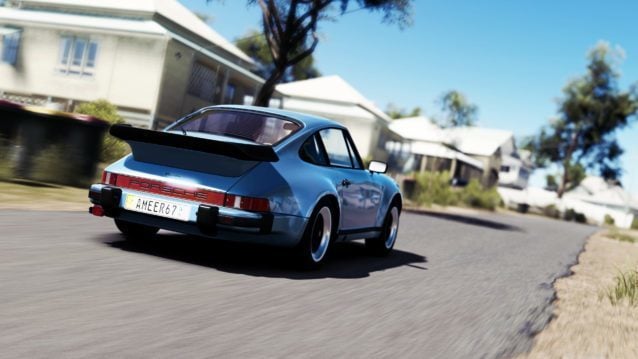 To start off May, another free Porsche is being offered to Forza Horizon 3 racers for a short time, with even more to come later in the month. Titled "Doing It For The Fans," this weekend's Forzathon prize is likely to put a grin on the face of car history buffs.
The grand prize is the 1957 Porsche 356A Speedster — one of the first cars to wear the golden coat of arms. With five engine choices producing anywhere from 44 to 100 hp, the 356A featured Porsche's iconic rear-engine rear-wheel-drive layout. As a result of the vehicle's low weight combined with agile handing, it became a hit in the motorsports world. The Speedster may be a six-decade-old car, but is regularly seen at auctions going for hundreds of thousands of dollars. In conclusion, the 356 marked the beginning of a company that remains prosperous to this day.
Here's what you'll have to do in order to own a sliver of German history in addition to other benefits:
Double-Take –

Perform 5 One Eighty Skills to earn 45,000 XP.

Public Relations –

Complete 5 PR Stunts to earn 75,000 XP.

Community Driven –

Complete an Online Race to win 3 Wheelspins.

Rumor Has It –

Win a Race in a Porsche to receive a Barn Find Rumor.
As usual, this weekend's Forzathon ends on May 8 at 0300 EDT. With that said, good luck!
More Posts On...