You're probably already sold on yesterday's Gran Turismo Sport trailer and launch window announcement. However, we now have a Sony-issued fact sheet from E3 that's no less enthralling.
Aside from the usual press release whimsy, it contains more details of interest to the Gran Turismo fan.
First is a confirmation that the game supports split-screen racing on a single console. The sheet advises that the game will host 1-2 players locally, although it lists the online grid size as "TBD". During a teaser video, Kazunori Yamauchi stated that the game would support 20 players online. The official site meanwhile claims that 32 players is possible.
Also reaffirmed is the FIA Online Championship. Players can drive for their nation or a car manufacturer for two competitions, the Nations Cup and the Manufacturer Fan Cup.
For some it's all about the numbers, and GT Sport's launch car count now stands at more than 177. This includes Vision Gran Turismo cars, continuing the program that stalled with the last GT6 update. There's also plenty of real vehicles and production-based racers too, and the stable will grow over time. Polyphony has remodeled all the game's cars from scratch for the PS4 system, calling them "super premium" cars.
Polyphony also reinforces the track count in GT Sport. As we learned last year, the game will feature 27 tracks, spread over 19 locations. These include a mix of real tracks like Brands Hatch and the Nürburgring, and new fictional locations too.
The most recent video also revealed some new tracks, including Suzuka and Bathurst. The Interlagos circuit, confirmed in screenshots, has yet to appear in racing action.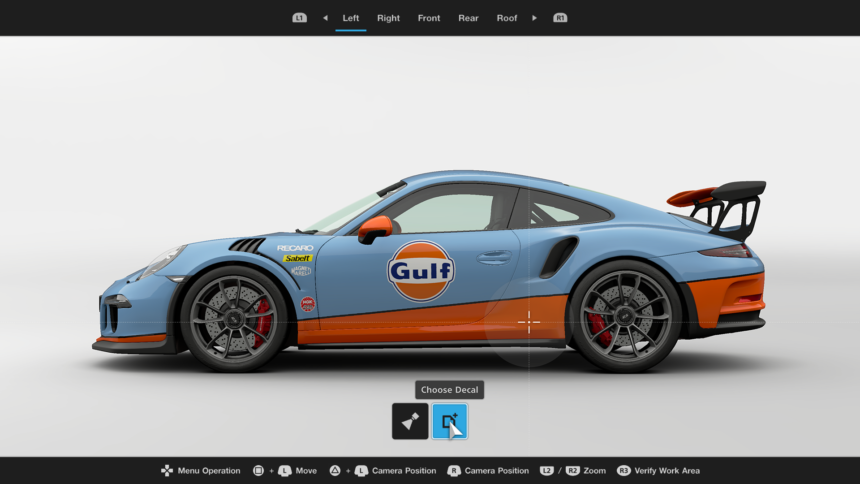 Fans can also look forward to what Sony terms a "fully featured livery editor". The release details the ability to personalize vehicles with performance brand logos. Some images also hint at full liveries, or custom shapes being available to create your own. You can check it out in the GT Sport image blowout from earlier today.
Rounding out the information dump are the photo mode and Brand Central features. The latter is an interactive manufacturer timeline, serving a similar purpose to GT5's Museum section.
See more articles on E3 2017, FIA Online Championship, and Livery Editor.