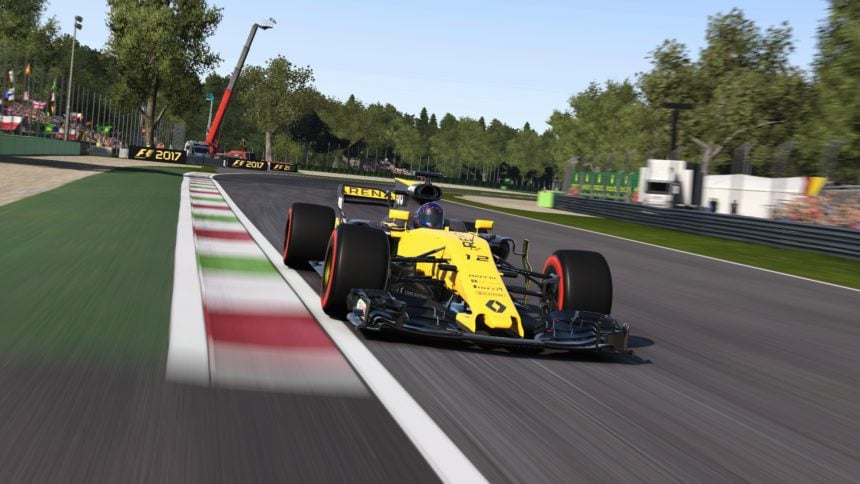 F1 2017 continues to stir following this weekend's Italian Grand Prix with the latest update now available to PC players. Since its release over one week ago, Codemasters continues to update the game, fixing issues along the way. Those playing the game on PS4 will see improved texture quality, while stats for multiplayer events now display correctly.
We reckon the latter of the two fixes refers to the incorrect time completion displayed on the leaderboards. As pointed out in the patch notes, the developer will wipe the leaderboards once the patch is available on all platforms. For those wondering, Codemasters has submitted the patch to both Microsoft and Sony and it should be available on consoles shortly.
This year's F1 racer kicked off an expensive season for racing gamers — an onslaught of racing games if you will — one that is only going to get busier from hereon out. We reviewed F1 2017 ahead of its August 25 release date and thought very highly of it. For those of you still on the fence, take a look at the review. Even if you aren't an F1 fan we've got you covered as well. Spoiler alert: buy it.
The 1.6 patch notes, while short, are as follows:
1.6 Patch Notes
Players losing vibration / force feedback in multiplayer
Grid penalties for changing parts now apply correctly when reforming the grid after a formation lap
AI will no longer post single sector times as lap times at Monaco
Improved texture quality on PS4
Stats for Public Multiplayer now work correctly (we will, however, be wiping the leaderboards in due course)
Added Polish subtitles
AI drivers will suffer reliability issues in Championships mode
Various crash fixes
Additional Info
Our internal QA team found to still be present, though we are continuing to investigate:
Fixed dark patches / shadows seen when on track
More Posts On...