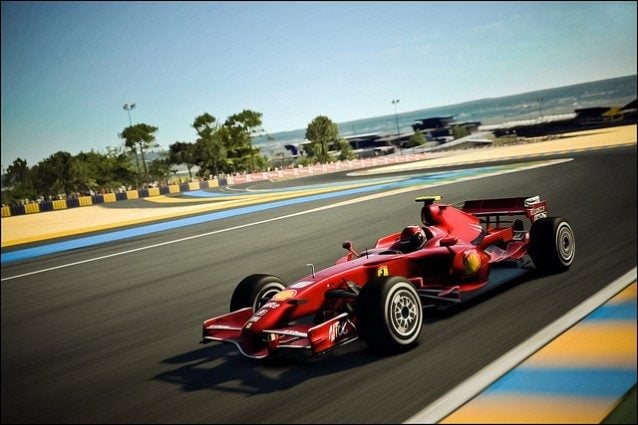 Five new "Expert Level" A-Spec races are now available in Gran Turismo 5's Seasonal Events, featuring Ferrari's formula cars. Here's a closer look at the races; keep in mind the final number of credits awarded will be determined by the "Performance Difference Bonus" introduced in GT5 update 2.06.
Rome City / 10 Laps
1st: Cr.347,500  2nd: Cr.191,125  3rd: Cr.139,000
Indy Road Course / 10 Laps
1st: Cr.384,000  2nd: Cr.211,200  3rd: Cr.153,600
Tokyo Route 246 Reverse / 10 Laps
1st: Cr.403,000  2nd: Cr.221,650  3rd: Cr.161,200
Nürburgring 24h / 2 Laps
1st: Cr.452,700  2nd: Cr.248,985  3rd: Cr.181,080
Eifel (Circuit) 110A / 10 Laps
1st: Cr.425,000  2nd: Cr.233,750  3rd: Cr.170,000
The game's Online Car Dealership has also been updated with a new selection of inventory. As always, stop by our GT5 Seasonal Events forum for more analysis and discussion. Thanks to Urie for the quick tip!
GT5 Photomode image by ceiling_fan.
More Posts On...
The original comments for this post are no longer available.