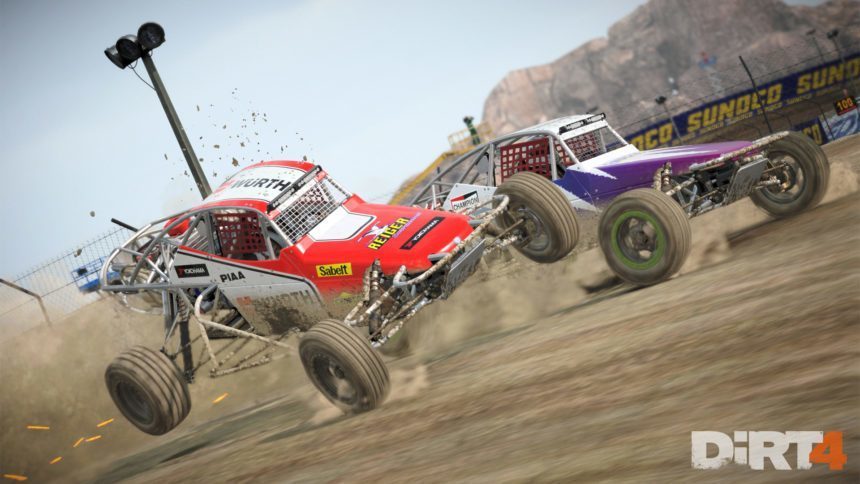 We're entering the final stretch before DiRT 4 barrels into the homes of gamers in early June. To celebrate, Codemasters has released the first gameplay trailer for the game.
The video crams a lot of action into its short runtime, covering many of the disciplines players will have to master. We're treated to traditional rally cars — both old and new — buggies (which were detailed here), trucks, and rallycross weapons all in a rapid-fire sequence.
Action isn't strictly limited to the eponymous surface either, with short clips of gravel and asphalt runs sprinkled in the mix. Those big trucks tend to dispense with any attachment to terra firma: there are some pretty impressive barrel-rolls in there.
DiRT 4 will include numerous tracks from the FIA World Rallycross Championship. Traditional point-to-point rally circuits will be handled by the new Your Stage feature, a track creator that promises almost limitless possibilities.
Codemasters has used the trailer release to expand on an oft-neglected aspect of racing games: the soundtrack. The video uses Grace Potter's "Instigators", which will be joined by over 40 other licensed songs in the full game. The artist list includes Bastille, The Chemical Brothers, Queens of the Stone Age, and more.
DiRT 4 releases June 9 on PlayStation 4, Xbox One, and Windows PC.
More Posts On...