With DiRT 4 a mere week away, Codemasters has released a new version of The DiRT Show to build some last hype. Chaired by Rallycross commentator Andrew Coley, he takes a look at some behind-the-scenes elements of DiRT 4's development.
The video opens up as Coley chats to Andy Gray, Product Manager for the title. With development mostly complete, the focus has shifted to the marketing side of things.
Gray points out that he believes this is actually the busiest period, as they race to sort out TV spots, traditional trailers and everything in-between. The title may have gone gold but that's far from where the work ends.
Remaining development continues in the background on the day one patch. Gray confirms this will include some key bug fixes. It appears the team submitted the patch for approval last week, so it shouldn't miss the first day of launch.
To help achieve a key level of polish, Codemasters brought in some valued community members to test the game out. Community Manager Christina McGrath reiterates how crucial the players were to bringing DiRT 4 where Codies wanted it to be.
The video then discusses the development of the game. Although most information has been covered in the DiRT Road Book blogs, we find out that Cooper Tires was approached to perfect the tire model. So much of rally simulation relies on accurate tire physics, so this is a big plus.
Your Stage is a well-documented feature that will appear in DiRT 4. The track creator will be at the center of career mode and Codemasters is clearly proud of its creation.
Development of the tool actually exceeds DiRT 4's overall development time, taking three years to complete. Initially, prior to starting on Dirt 4, the team referred to Your Stage as TrackGen.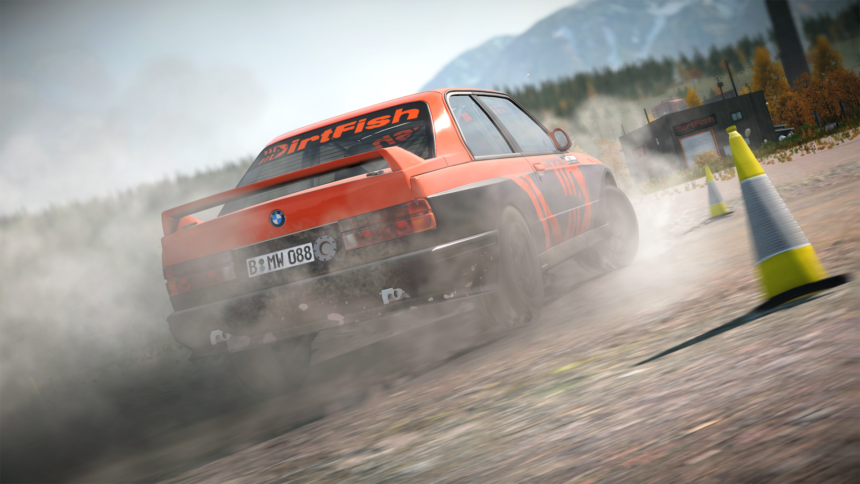 Coley also visits the environmental and vehicle modelling teams, taking a look at some art assets in DiRT 4. We get a peek at the wonderful Mitsubishi Evo 6 model's exterior and interior. It certainly looks like the team has lovingly recreated the fan favorite.
Lastly, the video brings up the subject of virtual reality. VR will not be supported at launch but we've known this since Paul Coleman's Reddit AMA. DiRT Rally's VR update did come post-launch, so those wanting to experience rallying this way shouldn't give up all hope.
DiRT 4 appears to be the definitive current-gen rally experience. Learning from the exceptional DiRT Rally, the feature list looks mightily impressive. With launch just a week away, it won't be long till we can judge the title ourselves.
See more articles on Codemasters.