For those steeped in the world of competitive multiplayer racing there's no escaping ill-mannered racers, souring an otherwise fruitful experience with practices of bad sportsmanship. In response to this Turn 10 have kicked off a new program, Forza Race Marshals. The intention of the program will be helping to keep multiplayer events in Forza Motorsport 6 "as clean as possible."
The intuitive feature employs "a small number of players" from the community that will be on the lookout to spot racing incidents between other players, such as the aforementioned bad sportsmanship, deliberate crashing, corner-cutting and cheating.
Marshals are easily identified in any multiplayer lobby by the small "T10" icon adorning their Gamertag. It's worth illustrating that the chosen few have no control over the game, whether it be glitches, wishlist items, or other issues – they're strictly there to keep the racing fair.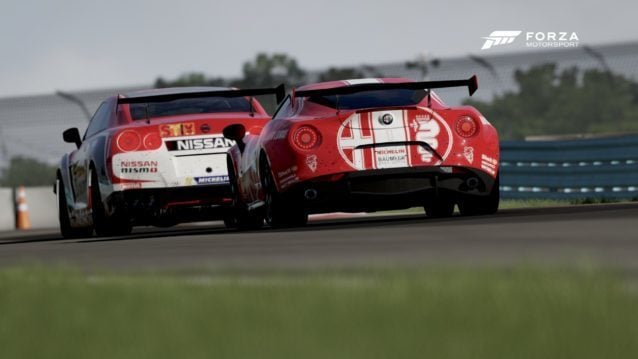 Players can assist the Marshals by alerting them to lobbies where incidents most often occur, and are encouraged to report further incidents in the official thread using the following format:
Spec League – Elite division
11pm [local time zone] August 3
With the recently announced Forza Race Championship that kicked off just earlier this week, the Race Marshal program, while in its infancy, could potentially lead to a more robust set of features for multiplayer racers as the franchise moves forward.