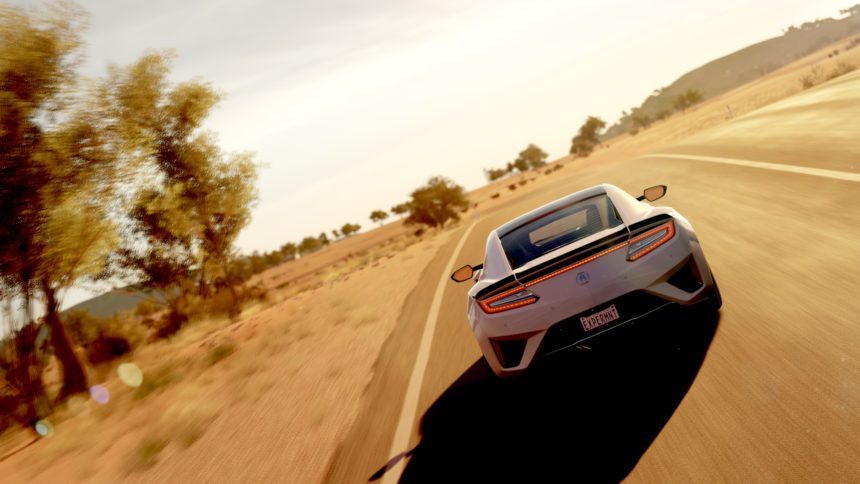 The Academy of Interactive Arts and Sciences (AIAS) has announced the winners of the prestigious 20th D.I.C.E. Awards. A total of 24 awards were granted to various titles that formed the gaming landscape last year, one of which went to the widely-acclaimed Forza Horizon 3.
This year the nominations for the "Racing Game of the Year" category were narrowed down to only two titles — Forza Horizon 3 and Driveclub VR. By snatching the award over Evolution Studios' virtual reality spin-off, Turn 10 and Playground Games continue to build the streak of accolades for the title. Let's not forget that Horizon 3 won the "Best Racing/Sports Title" category at the 2016 Game Awards.
This isn't the first time a Forza game has emerged victorious at the annual D.I.C.E. Awards. Forza Motorsport 6 won the 2015 "Racing game of the Year" last year, while FM5 won two years earlier (against a comparatively packed list, including Gran Turismo 6, Need For Speed Rivals, and Grid 2).
Assetto Corsa is suspicious by its absence. Kunos Simulazioni's sim racer was met with mixed reactions when it arrived on consoles late last summer, though great strides have been made to improve the package for PS4 and XB1 players since then. The game did snatch Red Bull's Reader's Choice Award for Racing Game of the Year, however.
In addition, Todd Howard (executive producer and game director at Bethesda Game Studios) received recognition and a spot in the AIAS Hall of Fame for his contributions to the genre of open-world games and influence in creation of The Elder Scrolls and Fallout.
The video games that finished the night with the most silverware were Overwatch and Uncharted 4: A Thief's End, with a total of four categories going to both titles. Nailing three awards, puzzle platformer INSIDE came a close second. Overwatch also claimed the "Game of the Year" crown.

Don't forget to stop by the official AIAS website and examine the full list of winners per each category. See you next year!
More Posts On...