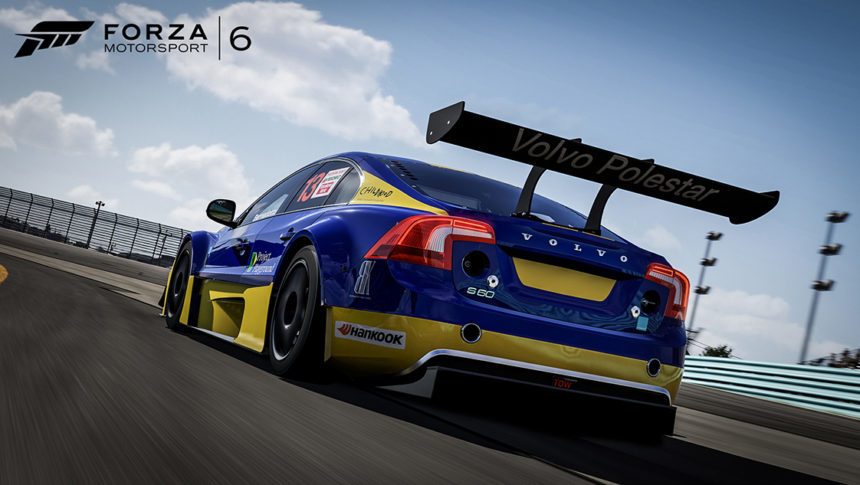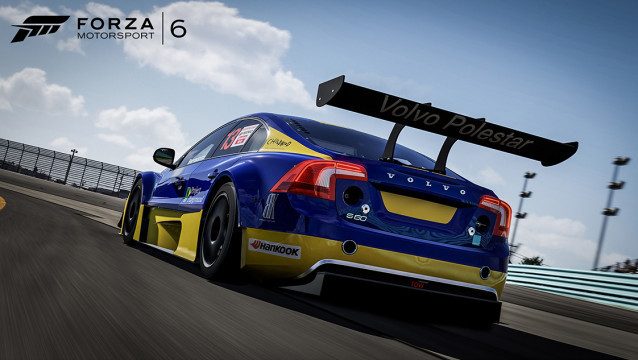 Last week, Turn 10 began its weekly Garage reveal, announcing the entire Formula E grid as well as 30 other cars, bringing the total of announced vehicles for the upcoming game to 174. This week, the slow tease is continued.
The two big reveals this week are the 2014 #13 Volvo Polestar Racing S60, and the 1999 #15 BMW Motorsport V12 LMR. The former races in the Scandinavian Touring Car Championship (STCC), with a 3.5L six cylinder sending 420hp to the rear wheels – think of it as a junior DTM and you wouldn't be far off. The BMW needs no introduction, as the winner of the 1999 24 Hours of Le Mans. It makes a return to the series after having last been seen in 2011's Forza Motorsport 4.
In addition to these two headliners, 37 other cars were announced today, a few of which you may recognize from the Horizon 2 pack released just yesterday:
2002 Ferrari 575M Maranello
1990 Mercedes-Benz 190E 2.5-16 Evo II
1967 Lamborghini Miura P400
1968 Alfa Romeo 33 Stradale
1977 Ford Escort RS1800
1952 Ferrari 375
1974 Toyota Celica GT
2014 Nissan Juke NISMO RS
2015 Audi S1
2015 Chevrolet Camaro Z/28
2015 McLaren 650S Coupe
2010 Aston Martin One-77
2010 Lexus LFA
2009 Lotus 2-Eleven
1993 McLaren F1
2005 Mercedes-Benz SLR
1969 Pontiac GTO Judge
2008 BMW M3
1993 Nissan 240SX SE
2013 Viper #91 SRT Motorsport GTS-R
1965 MINI Cooper S
1960 Chevrolet Corvette
1995 Ford SVT Cobra R
2012 Bowler EXR S
1964 Chevrolet Impala SS 409
1997 Lamborghini Diablo SV
2009 Lexus IS F
2011 McLaren MP4-12C
1969 Pontiac Firebird Trans Am
2010 Mazda Mazdaspeed 3
2005 Subaru Impreza WRX STI
1995 Toyota MR2 GT
1970 Chevrolet El Camino SS 454
2013 BMW M6 Coupe
1945 Jeep Willys MB
2006 HUMMER H1 Alpha
2012 Scion tc
For more discussion and in-depth analysis stop by our Forza Motorsport 6 forum!
More Posts On...
The original comments for this post are no longer available.