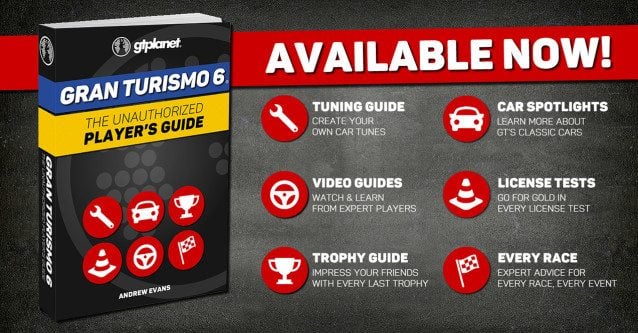 Politics, religion, and Gran Turismo 6 are perhaps the three most hotly debated topics on the Internet (it will seem that way, at least, if you spend any amount of time around our forums!).
Complaints aside, there has been a common theme: experienced players claim the game is too easy, while newcomers lament that it's too difficult. It's easy to understand why – how do you tackle a game with so much content in a way that's both challenging and fun for your skill level?
That's where our very own Andrew Evans (better known as Famine in our community) steps in.
As the author of GTPEDIA, he knows the Gran Turismo series better than anyone, and for the past year he's been working on a special project: a comprehensive guide for GT6, designed to help everyone get the most out of the game.
Today, his work is finally complete: we are very excited to announce the release of Gran Turismo 6: The Unauthorized Player's Guide! Weighing in at 135 pages, it includes detailed walkthroughs, tips, and car recommendations for "Beginner", "Competent", and "Advanced" players for every race and every event in the game.
https://youtu.be/La7suw9wbUY
A detailed trophy guide will show you how to best score that elusive Platinum trophy, and the game's toughest challenges are featured in embedded videos that demonstrate exactly what you need to do. Better yet, you can keep track of all your accomplishments with the included Trophy and 100% Checklists.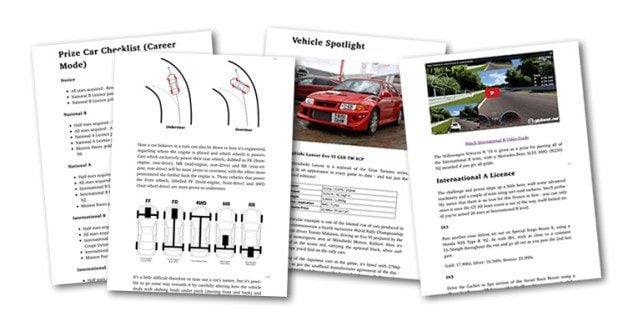 My personal favorite part of the book – "Create A Tune" – offers a highly detailed, step-by-step walkthrough of how to create the perfect tune to suit your personal driving style, for any car in the game. Of course, it's complemented by a full tuning chapter, which explains the tuning parts and how each one will affect the handling characteristics of your car.
You can download the book right now direct from GTPlanet (and the free sample chapter), or you can find it on Amazon and the Apple iBookstore, specially formatted for Kindle and iOS devices.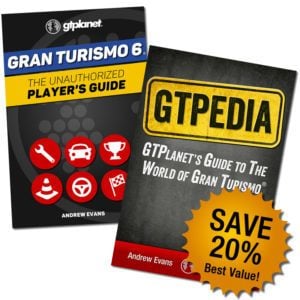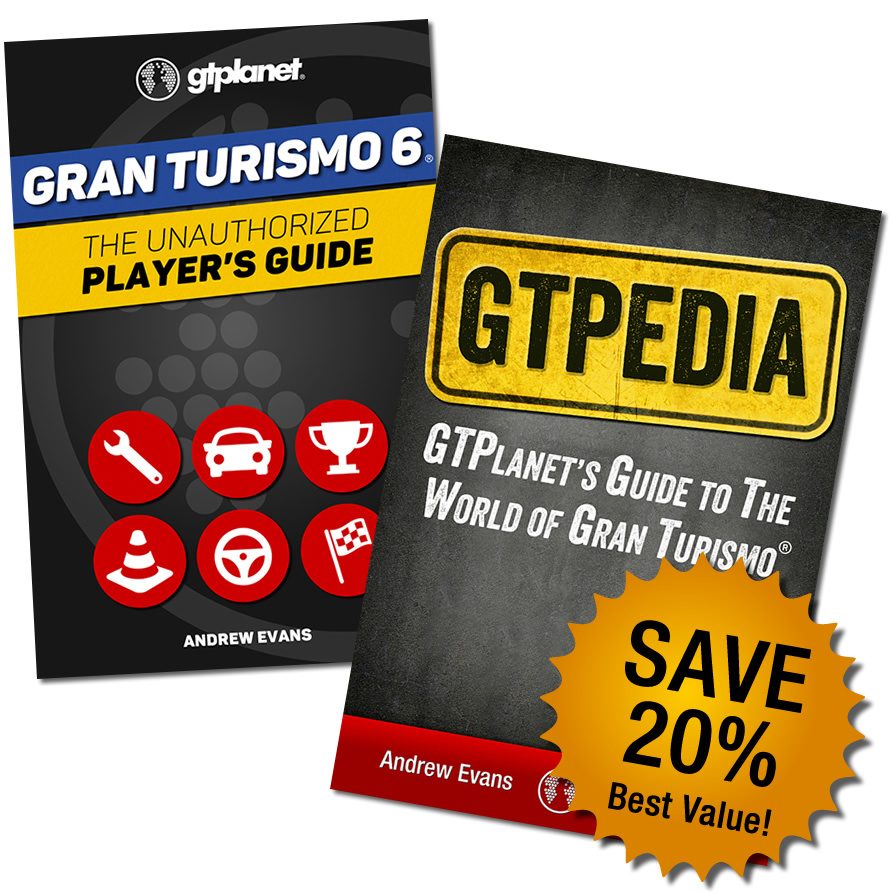 What about GTPEDIA?
Andrew's first book, GTPEDIA: GTPlanet's Guide to the World of Gran Turismo, is the authoritative reference guide for every game in the Gran Turismo series, going all the way back to the first game in the series.
Pick it up with the new Player's Guide thanks to a new bundle pack available at a 20% discount – a nice savings on over 500 pages of content – to help build the ultimate GT library.
Already own GTPEDIA?
Thousands of you have purchased GTPEDIA, and we really appreciate your business. This new Player's Guide wouldn't have been possible without your support, and we'd like to say "thanks" with a special 25% discount available exclusively to existing GTPEDIA owners!
If you purchased GTPEDIA from GTPlanet before August 14, 2015, we've just sent you an email with your discount code to use during checkout. Note that the email will be sent to the email address you used to purchase the book; if you don't get the message (be sure to check your spam folder) or have problems with your code, just send us a message for help.
What is the GTPlanet Store?
As you might have noticed, both GT6: The Unauthorized Player's Guide and GTPEDIA are the first products in a new section of our site, called the GTPlanet Store. You can securely pay by credit card (no PayPal account required!), view your order history, and re-download the products you've purchased as many times as you like.
There's much more to come for the new GTP Store, so keep an eye out for announcements in the near future. If you have a sim-racing or automotive product that you think would be a good fit for our marketplace, please send us an email – we'd love to hear from you.
See more articles on GTPEDIA.