Players logging into GT Sport this morning will find a rather unusual notice greeting them.
In a rare example of Polyphony Digital seeking direct player feedback, the studio has made a player survey available. The survey is directly linked to the Toyota GR Supra and, in particular, the GR Supra GT Cup which will reach its conclusion in a live final later in the month.
Completing the survey grants players who are eligible an in-game gift, with deliveries starting in December. Interestingly, that gift is a car that isn't actually in the game yet: a Gr.4-eligible Toyota GR Supra, in 2019 Nurburgring 24 Hour livery.
All that players need to do to claim this gift is complete the survey before November 30, using a PlayStation Network ID they've used to play GT Sport and buy the GR Supra road car — whether they've used it to race in the GR Supra GT Cup or not. The game will automatically deliver the gift starting December 16. That should mean that the car itself will also become available as part of a regular game update before the end of November.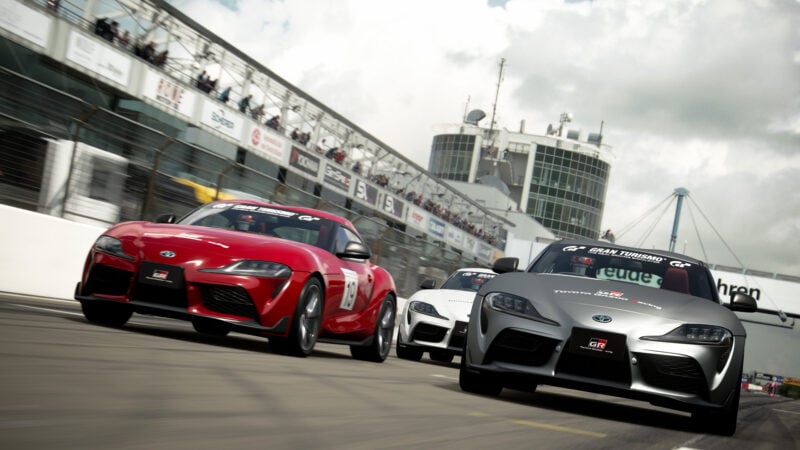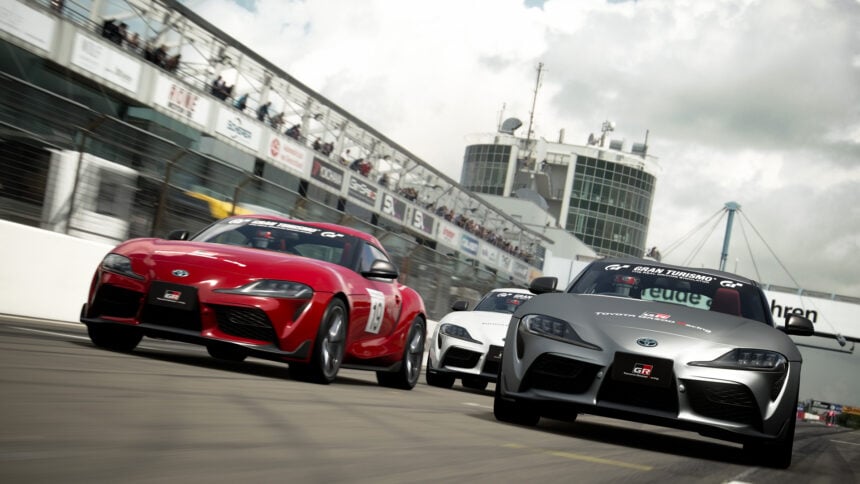 The survey itself is generally standard fare — a mix of personal details and thoughts on Toyota as a brand and the GR Supra in particular. It features some of the feedback categories that Tetsuya Tada, the GR Supra's chief engineer, mentioned at the Paris World Tour event.
However, other questions may also reveal clues about either the future of GT Sport's additional content program, or cars for which the Polyphony Digital team is considering seeking licenses pending strength of feedback. It asks which cars you'd like to see in a one-make series or own, and many of the options are vehicles not in the game. This includes a swathe of Lotus models — 3-Eleven, Elise, Evora, Exige — along with cars like the Ferrari SF90 Stradale, BMW i8, and Lamborghini Urus among others. Given that 'the results of this survey may be used to improve future products and services', we think you know what to do…
The survey is accessible in-game and on the official Gran Turismo website right now, and will continue through to 1500 UTC on November 15 (convert to your time here). You'll need to sign in using a valid PSNID, and to be eligible for the Toyota GR Supra (Nurburgring 24 Hour 2019) Gr.4 car you'll need to buy the GR Supra RZ in the game.
See more articles on GR Supra GT Cup, GT Sport Game Updates, and Toyota Supra.