March 2019 doesn't seem all that long ago. That was when Kazunori Yamauchi took to the stage in Paris, adjacent to the Federation Internationale de l'Automobile headquarters itself, to reveal the plans for the 2019 FIA season.
Almost ten months on, Germany's Mikail Hizal has claimed the title of Gran Turismo world champion, alongside the Toyota team of Rayan Derrouiche (France), Igor Fraga (Brazil), and Tomoaki Yamanaka (Japan), who won the Manufacturer Series. The quartet headed back to Paris last weekend to claim their prizes alongside other world champions like Lewis Hamilton in F1 and Fernando Alonso in the World Endurance Championship.
With 2019 now consigned to the history books, we're looking over the stories of the main players and key events across the 40 weeks, as well as looking forward to what's coming next.
#1: Mikail Hizal 🍪 (TRL_LIGHTNING)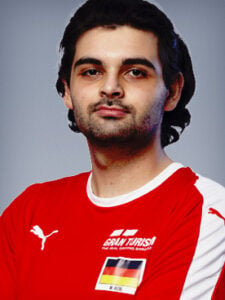 Avg. Finishing Position: 3rd
Race Wins: 9
Best Result: 1st (World Final)
Worst Result: 10th (Nurburgring Repechage, Tokyo Semi-Final A)
Previous Rank: #2 (

▲1

)
Highest Rank: #1
Up until Monaco Hizal had a pretty variable season. At the opening event in Paris, the German seemed the favorite to win, but made a small mistake in the final – at the awkward pit entrance at Autopolis – and ultimately lost out to Nicolas Rubilar.
A missable weekend in his home event at the Nurburgring was followed by a repeat of Paris, only Hizal was not at fault this time and again ended up second. "The Lift" proved almost a turning point not just for Hizal but the whole World Tour.
He reacted in the best way possible, heading to Austria and simply dominating proceedings. With the pressure off – and the jetlag on – in Tokyo, Hizal had another event to forget, but Monaco proved that he was among the deadliest drivers on the grid. The German set pole position in the top 12 shootout, and then won every single race.
It couldn't have come at a better time for him. Hizal may not even be able to drive in 2020, due to an internship as part of his studies. That might mean we have another new name on the trophy next November.
#2: Cody N. Latkovski 🇦🇺 (Nik_Makozi)
Avg. Finishing Position: 3rd
Race Wins: 2
Best Result: 1st (World Semi-Final)
Worst Result: 9th (Paris Final)
Previous Rank: #3 (

▲1

)
Highest Rank: #2
Latkovski's name could well succeed Hizal's. In fact of all the drivers in the Nations Cup, none has a better average finishing position than the Australian. Across his 16 races this year, he's finished on the podium 11 times, claiming an overall Tour podium on four of six occasions.
Speed hasn't necessarily been Latkovski's issue. In the early part of the year, it was more a case of some over-optimistic driving.
A controversial closing few corners in the Nurburgring event saw the stewards slap Latkovski with a five-second penalty. Although the news in New York was dominated by the action between Hizal and Fraga, Latkovski drew the ire of the stewards again and the joint-largest penalty ever issued at a World Tour event.
Since that nadir, Latkovski's driving has improved to eliminate these errors. Still at the sharp end of most races and still not someone you want chasing you down, the Australian has proved he can win trophies in both Manufacturer Series and the FIA's own Digital Cup. Perhaps in 2020 that will extend to the Nations Cup too.
#3: Igor Fraga 🇧🇷 (IOF_RACING17)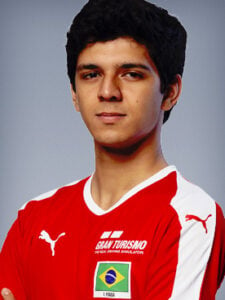 Avg. Finishing Position: 3rd
Race Wins: 5
Best Result: 1st (Nurburgring Final, New York Final)
Worst Result: 10th (World Semi-Final)
Previous Rank: #1 (

▼2

)
Highest Rank: #1
There's no doubting that Fraga is the driver all other drivers fear. He only drove eight races in 2019, and in that time he won five of them and two World Tour events. However, the Brazilian couldn't match his title-winning form of the previous year.
Fraga didn't have the best opening event in Paris. An error in the pit stop in his race at Fuji Speedway saw him drop into the repechage and, although he came through that, he was simply too far down to make an impact in the final. Then followed his four-in-a-row form, winning both of his semi-finals and finals in Germany and New York, but the latter involved the most talked-about moment of all.
"The Lift" was an unfortunate lapse of judgment from the champion. Preceded by a moment of intelligent tactical driving, Fraga tried to break the rhythm of the chasing Hizal by going off-throttle through Eau Rouge. With no warning and nowhere left to go, the German speared into the back of Fraga's slowing car, destroying his momentum and denying an interesting battle for the last couple of laps. The move split opinion and fractured the community, although to his credit Fraga later apologized for the example he'd set.
Other obligations kept the Brazilian out of the picture in the other remaining events, but nobody expected his Nations Cup to fizzle out the way it did. A simple driving error at turn one on lap one in race one knocked him out of the competition, resulting in his lowest ever race finish at a live event.
His real-world racing development will continue in 2020, which may interrupt his GT Sport activities. Still, we wouldn't bet against him coming back and retaking his title.
#4: Takuma Miyazono 🇯🇵 (Kerokkuma_ej20)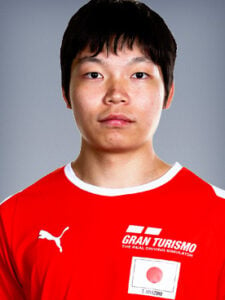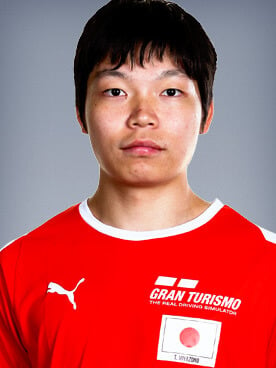 Avg. Finishing Position: 3rd
Race Wins: 2
Best Result: 1st (World Semi-Final)
Worst Result: 7th (World Final, Race 3)
Previous Ranking: #4 (▲0)
Best Ranking: #4
When Miyazono burst onto the scene in New York, it was with a bizarre pit strategy for the final Nations Cup race which almost paid off. But for a collision with Latkovski, he may have bagged his first World Tour podium in his first World Tour.
Since then, the Japanese driver has established himself very firmly as one of the front-runners. As one of only five drivers to win more than one race, Miyazono's average race finish position is equal to anyone's.
With a seemingly unflappable driving style, Miyazono has retained some remarkably consistent form over the World Tours this year, winning his semi-final at the World Final and eventually taking an unsurprising third place behind Hizal and Latkovski. Only a very unusual self-inflicted error at Le Mans prevented him from finishing higher
Surprisingly, Miyazono wasn't able to take victory in his home World Tour in Tokyo, with victory instead going to countryman Ryota Kokubun. Expect Miyazono to take the opportunity if it comes round again in 2020, and to take home one of the trophies at next year's Final.
#5: Coque Lopez 🇪🇸 (Williams_Coque14)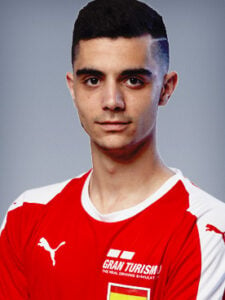 Avg. Finishing Position: 4th
Race Wins: 0
Best Result: 2nd (Nurburgring Semi-Final, Tokyo Semi-Final)
Worst Result: 9th (World Final, Final Race)
Previous Ranking: #5 (▲0)
Best Ranking: #4
Going into the World Final in Monaco, Coque Lopez had one claim to fame that no other driver could match. He had been to all five World Tour events and on each occasion qualified to the final directly from his semi-final. In fact he'd never finished a race lower than sixth.
Although that run came to an end in Monaco, he nonetheless put on another strong showing that could be a prelude to a great 2020.
2019 started fairly well for Lopez, but nearly hit a spectacular high in Germany. With one corner left in the final race, the Spaniard looked set for victory but was caught by Fraga and Latkovski behind him. Lopez came off third-best, eventually falling further down the order when his car ran out of fuel recovering to the circuit.
It showed he had speed though, and in New York he joined Fraga and Hizal on a rather tense podium. More solid drives followed, and although he entered his first repechage at the World Final he showed some prodigious speed to run from last on the grid to third and qualification for the final itself.
Incredibly, Lopez didn't win a single race – from 16 entries – in 2019. We'll expect him to break that duck in 2020.
Outside The Top Five
There's plenty of drivers who are close to our lead five, but over the course of the year there is a small gap between them.
Nicolas Rubilar, our first World Tour winner, might be disappointed with his results in Monaco. We've seen flashes of his form in Paris reflected in semi-finals at multiple World Tours, but doesn't seem to have hit that form again. Ryota Kokubun also had a forgettable Monaco event, eliminated in his semi-final after an incident at the Dragon Trail circuit. They rank 11th and 15th respectively.
Moving the other way is Baptiste Beauvois. He's just outside the top five, and hit pretty much his peak 2019 form in the Principality, placing 2nd, 3rd, 3rd, 4th and 5th in his five races. Giorgio Mangano, the first ever World Tour winner back in 2018, sits in the top ten with countryman Salvatore Maraglino, both showing they are often in the mix.
North America's top two drivers sit 15th and 16th. In addition to being so closely matched, Daniel Solis and Andrew Brooks are best friends too — the touching scenes of Brooks embracing Solis as the latter won the repechage in Monaco to qualify through to the final is one that will linger for years. It's all the more remarkable that, at home, Solis plays with a regular PlayStation controller.
In all, 45 drivers qualified to the World Tours and World Final. That alone is a remarkable achievement, and we look forward to seeing who can break into the upper echelons in 2020.
See more articles on 2019 FIA GT Championship World Final and FIA Online Championship.