Details on GT Academy 2013 have finally been released.
The competition officially begins at 08:00 GMT/UTC on Tuesday, July 2, 2013, with the release of the Gran Turismo 6 demo as a free download from the PlayStation Store.
GT Academy 2013's public qualification round will continue until 10:59 GMT/UTC on Sunday, July 28, 2013. The GT6 demo will remain available to play until August 31, 2013.
Eligible contestants from the following regions will be able to enter the competition. As in previous years, each region will crown its own 2013 champion: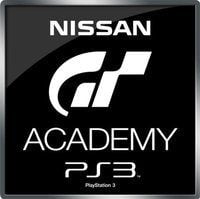 GT Academy 2013 North America
GT Academy 2013 Europe
France
Italy
UK
Spain
Portugal
Belgium
The Netherlands
Luxembourg
Denmark
Sweden
Finland
Norway
Poland
Czech Republic
Hungary
Slovakia
The GT6 demo will guide players through beginner rounds of a GT Academy-themed race camp using the Nissan Leaf, 370Z, and GT-R, before unlocking the final qualifying event featuring the Silverstone Grand Prix Circuit. Anyone who registers and submits a qualifying time will receive free "bonus content" (it's not specified if this bonus content will be available in GT5 or GT6).
The official announcement also confirms more "GT Academy Live Events" will be held around the world to offer more contestants a chance to participate.
The prize for the 2013 competition is bigger and better than ever, with the winners set to receive a complete racing season behind the wheel of a Nissan GT-R GT3 NISMO.
Stay tuned for more details as they're released. Until then, start practicing and chat with other hopeful competitors here in our GT Academy 2013 forum!
See more articles on GT Academy 2013 and GT6 Demo.