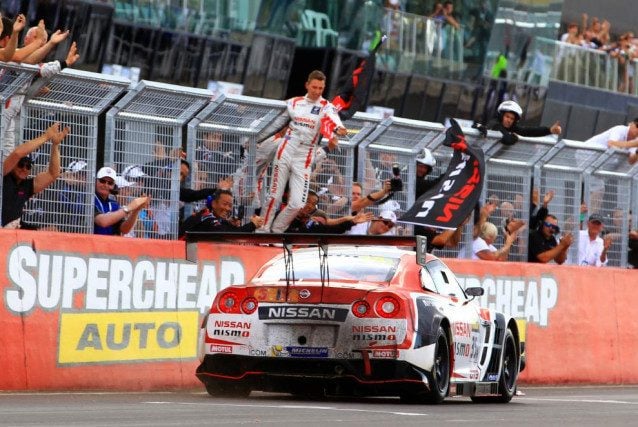 The online time trials may have finished a month ago, but qualification for GT Academy is still very much available if you can get yourself to a Live Event in your region.
Just as with UK entrants' second chance at Goodwood Festival of Speed last month, Australian competitors still have an opportunity to snare one of ten remaining places at next weekend's National Final – but the bad news is that you have to be on the Gold Coast this week!
The ten finalists will be selected by a time trial event held at Warner Bros. Movie World in Oxenford, Queensland in the latter half of this week. 2 contestants will be chosen every day from Wednesday 15th to Friday 17th July, with another 4 chosen on the morning of Saturday  18th – cutting it close, as the National Final takes place in the same location that weekend. All you need to do is, assuming you are eligible, rock up between 11am and 3pm on Wednesday, Thursday and Friday or between 10am and noon on Saturday and get your best lap in. We don't have details of the combination to be used, but GT Academy does like to theme its Live Events, so a practice of Mount Panorama in the RJN Motorsport GT-R is likely not to do any harm to your chances.
Although you'll need to pay to get into Warner Bros. Movie World, the good news is that if you qualify you won't have to go very far as the National Final is in the same place on Saturday 18th and Sunday 19th July. The six fastest Australian competitors will join Finals judge and Race Camp mentor Rick Kelly at Silverstone in the Autumn.
Best of luck to all Australian GTP members who try their hand!
Thanks to Amith for the tip!
See more articles on GT Academy 2015 and Live Events.