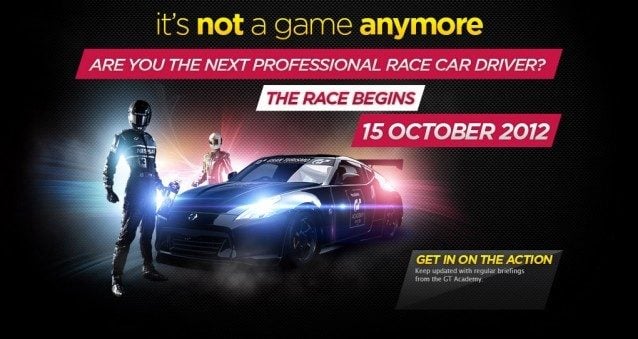 Hot on the heels of September's announcement of GT Academy's Middle East edition, today a new country's gamers – on a new continent –  were given their chance to turn a gaming hobby into an international racing career.
With the first GT Academy winner and Highcroft Racing Nissan DeltaWing driver Lucas Ordoñez on hand at Zwartkops Raceway on the outskirts of Centurion, Nissan South Africa and PlayStation announced the schedule for the new South African edition of the Academy.
The format will be familiar to all who've been involved in GT Academy to date – an initial qualification stage using Gran Turismo, a national final stage and then race camp at Silverstone.
The published schedule is:
15th October 2012 – 10th December 2012
Qualification stage, using an exclusive, free to download qualification programme


January 2013
National finals stage, to be confirmed

March 2013
Race Camp at Silverstone
There are a number of accompanying wildcard events to be held across South Africa during November and December too:
Durban
2nd-4th November 2012 – Gateway Theatre of Shopping
Cape Town
9th-11th November 2012 – Tyger Valley Shopping Centre
Johannesburg
17th November 2012 – Fourways Crossing
23rd-25th November 2012 – Sandton City
2nd December 2012 – Maponya Mall
Pretoria
18th November 2012 – Menlyn Park
1st December 2012 – Mall@Reds
The ultimate prize for the event is a seat in the 2013 Silverstone 24 Hours. More details can be found on a dedicated GT Academy South Africa website, while a discussion thread already exists on our forums.
Thanks to all who brought this to GTPlanet's attention!
More Posts On...
The original comments for this post are no longer available.