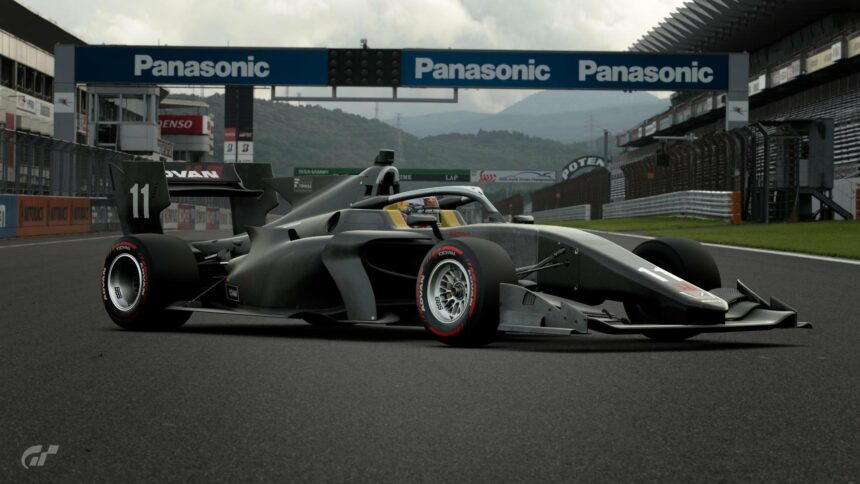 This week's Daily Races give you a chance to try out some of the new content from GT Sport's most recent update.
Race C gives a first taste of the much-anticipated Super Formula cars. Players should be aware that the event, at Suzuka Circuit, is only open to the Honda version of the car. Although tire wear is set to 15x, there shouldn't be much of a strategy play as the event only allows for Racing Medium tires.
Players can also try out one of the new road cars and fortunately, given the price of the vehicle in question, it's one the event provides for them. It'll take a lot of saving to pick up a Ferrari 250GT Berlinetta — at 12,500,000cr apiece — so the race around Dragon Trail Gardens might be the only opportunity for most people to drive it.
By contrast the middle race is one that could have been in GT Sport from the start. You can take your Gr.3 racers out for four laps around the reverse version of the fictional Lago Maggiore GP track. There's no tire wear or fuel use to worry about, so it's simply a sprint to the finish.
All three races will run through to Monday, April 8.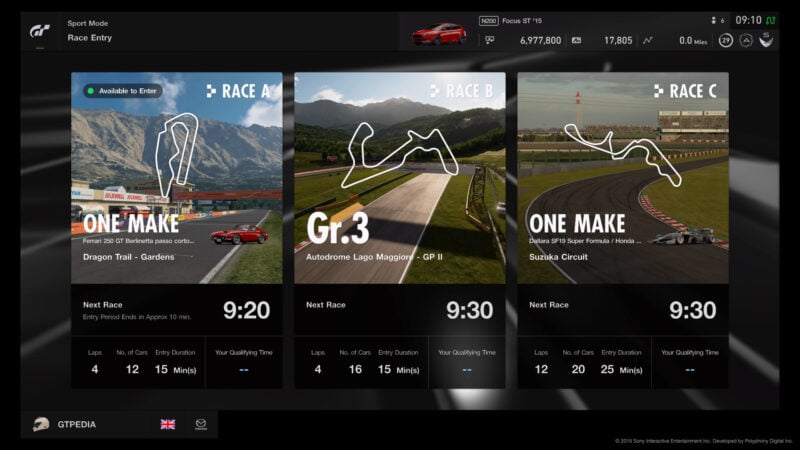 Race A
Track: Dragon Trail – Gardens, 4 laps
Car: Ferrari 250GT Berlinetta passo corto CN.2521 '61 – Provided Car
Tires: Sports Medium
Fuel use: Off
Tire use: Off
Race B
Track: Autodromo Lago Maggiore – GPII, 4 laps
Car: Gr.3 – Garage Car
Tires: Racing Hard
Fuel use: Off
Tire use: Off
Race C
Track: Suzuka Circuit, 12 laps
Car: Super Formula Dallara SF19 Super Formula/Honda – Garage Car
Tires: Racing Medium
Fuel use: 4x
Tire use: 15x
Featured image courtesy of Rivanov.
More Posts On...