With less than three months until the GT Sport release date, Polyphony Digital has released another batch of screenshots.
While all of the images are the sort of eye-candy we've come to expect from the long-running franchise, they also provide new details. Read on for our breakdown.
New Track: Kyoto Driving Park
Polyphony has been pumping out the track reveals this summer. First it was Lake Maggiore at E3 2017, followed by Colorado Springs a month later. The latest track to join the lineup is Kyoto Driving Park, shown above in the "Miyabi" configuration.
Like many of the circuits in GT Sport, Kyoto Driving Park appears to be a fantasy circuit. It has at least one other variation — more on that later — and looks to be a shorter, more production-friendly location.
Long-time players will note the "Driving Park" moniker has graced numerous tracks throughout GT history. Based on what little we've seen of it so far, Kyoto seems to be an amalgamation of several classic Gran Turismo tracks.
Speaking of the Colorado Springs circuit, it gets a clearer showing in this batch of images too. It gets a confirmed night-time setting, and hosts the oldest car in the game (so far)…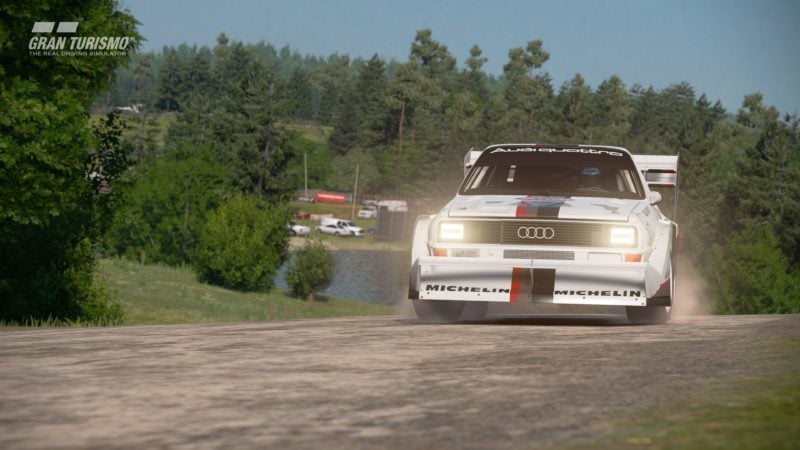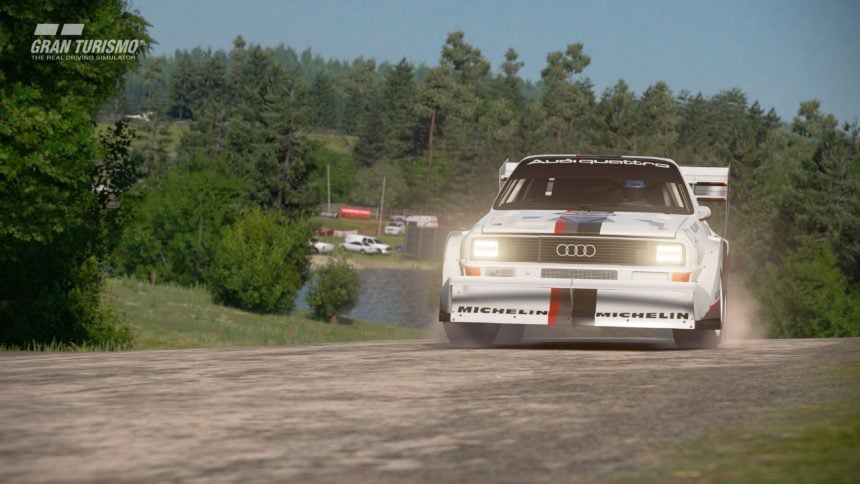 New Cars: Honda Civic Type R and Audi Quattro S1 Pikes Peak
The Audi Quattro S1 Pikes Peak has finally received an official screenshot! We were surprised when we found the car available on the show floor at E3 last month (read our impressions here), so it's good to see it in this batch of images. As a 1987 car, the S1 is far and away the oldest car confirmed for GT Sport, being 22 years younger than the Lotus Evora.
Eagle-eyed readers may have noticed an unfamiliar car up near the front of the pack at Kyoto earlier in the article. The black bar between the taillights and unmistakeable Championship White paint mark out the car as the Honda Civic Type R. No, not the car Honda declared the front-drive King o' the 'Ring last spring — the previous generation, designated "FK2".
Will we see Polyphony-designed racing versions of the CTR? It's possible, though with the NSX pulling triple duty as a Gr.4, Gr.3, and rallying Gr.B weapon (also included in the images), it doesn't seem strictly necessary.
There's a lot more from Polyphony — stay tuned for more GT Sport news throughout the day.
More Posts On...