The latest game update for Gran Turismo Sport has arrived, bringing a brand-new car to the game.
Mazda's RX-Vision GT3 Concept is something of an unusual beast. It's based on a concept car from the 2015 Tokyo Motor Show, going by the name of RX-Vision. That was a design and technology showcase for the next generation of Mazda's Kodo design, and the newest version of the brand's famous rotary engine — now known as SkyActiv R.
While not related to Gran Turismo's own Vision GT program, Mazda has adapted the original design to create a GT3 race car specifically for the game. In fact very little of the RX-Vision has changed, with slick tires and large aero surfaces appropriate to the category. It even still sports that SkyActiv R engine, now in a 562hp, quad-rotor form.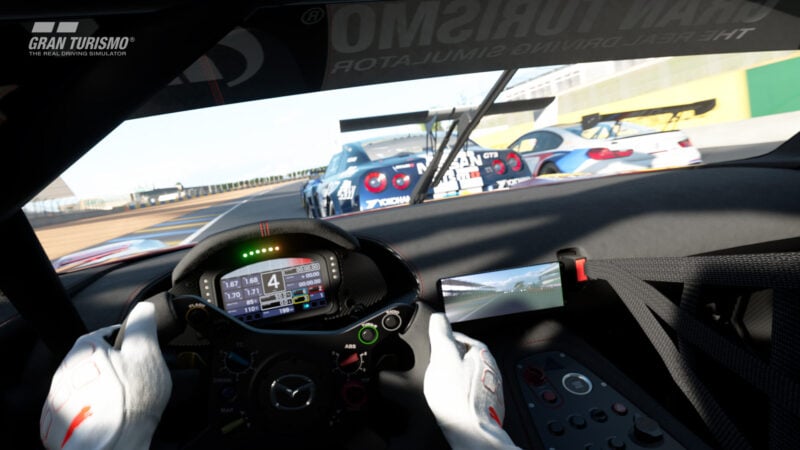 The RX-Vision GT3 will slot straight into GT Sport's Gr.3 class. That means it will immediately become eligible for Gr.3 races, such as this week's Daily Races, and Saturday's Nations Cup round. Any players yet to select a brand for Manufacturer Series could also sign for Mazda and race the car in the May 30 round.
In addition, players will be able to switch manufacturers ahead of the next stage of the FIA Online Championship, to give them the opportunity to campaign the new car. However any players who swap to a new brand will lose all of their points accumulated thus far, though it will be possible to re-sign with the same brand and switch to different vehicles within the brand.
Mazda and Polyphony Digital are pushing the boat out with the RX-Vision, with two additional competitions related to the car. Players will have the chance to drive the car in a two-week time trial event, and also design a livery for it. Mazda will send out gifts to winning entries in both.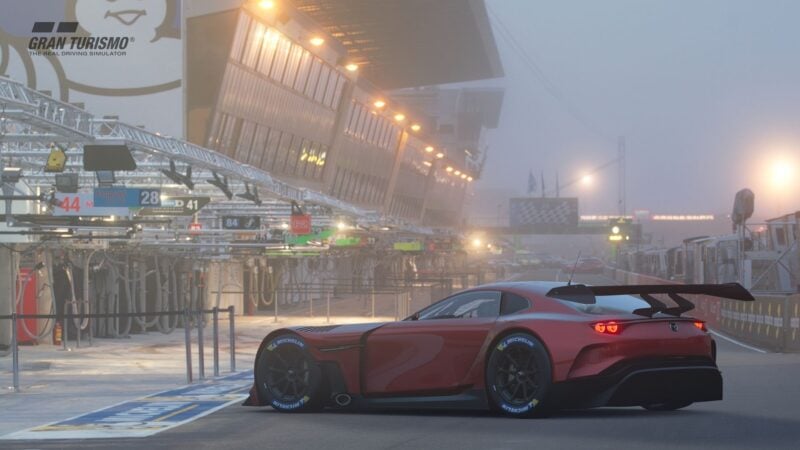 Although there's no additional new content, GT League will expand again. There'll be two new rounds in the Beginner League Sunday Cup, two in Amateur Clubman, two in Professional 1979 Nostalgic, and a new race in the Gr.3 Endurance Series.
As ever, the patch notes also make mention of "various other features, improvements and fixes". Keep an eye on our GT Sport forum for more as our users uncover it!
See more articles on GT Sport Game Updates.