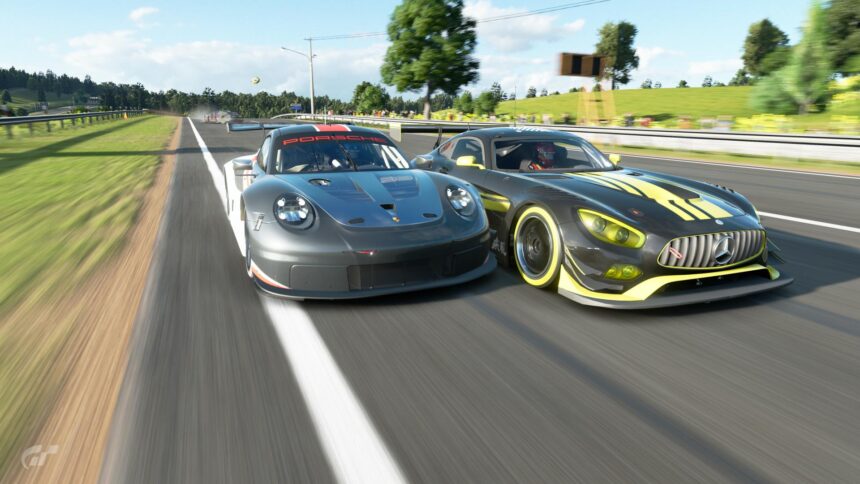 An announcement on the Facebook page of Porsche Motorsport Japan seems to have revealed the schedule for GT Sport's next game update.
The information is buried in the entry details for an exclusive competition Porsche is running in Japan for GT Sport players. It's an online event using Sports Mode, which will act as a qualifier for a live event in June.
Porsche lays out the contest in the post — which is, of course, in Japanese — stating that the first online event starts on April 28. However it also makes note that entry won't be possible until the relevant tab appears in Sport Mode, stating "after the next update the entry page will be displayed in Sport Mode".
If it turns out to be true, this update's timing is close to what we'd come to expect from GT Sport across 2018. However more recent content updates have appeared towards the start of the month, and March even saw two content updates, with ten cars arriving on March 5 and March 28.
Shortly after the last content update, the official Gran Turismo site experienced a glitch which revealed the names of six more cars not yet in the game. This included the Porsche 962, which would make for a very appropriate addition to the game, given the Porsche event above.
Although it seems more likely than not, these vehicles may not appear in this update — and there may be others aside from them. There's also the question of what circuits, if any, the update will include too. These seem to arrive, on average, at the rate of one each month.
We're awaiting word from Polyphony Digital — and of course Kazunori Yamauchi's traditional Twitter teaser silhouettes — to confirm the update timing.
Featured image courtesy of lukino09.
Thanks to Achika_Kuonji for the tip!.
More Posts On...