That's right, today the 24th marks GT5's year anniversary (we're sliding in just under the wire). As such, there's a lot of celebrations going on this week, especially in the Photomode section, where prizes are flying left and right! Read on to get all the details…

Last Week's Winner: bmxmitch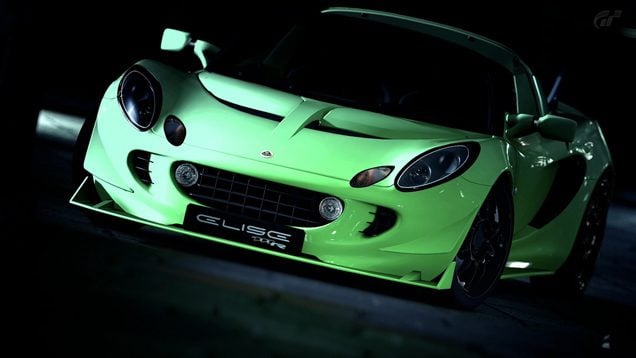 This Week's Theme:
 Mitch returns to the Judge's booth this week for the first time in a while in our main competition, and for this week's theme has provided
Black vs White
. Take a white car to a light environment, or a dark car to a dimly lit night track, either way, this week is about the overall tone of the entire image. As a Head2Head poll, you've got to pick just one side, so make it count!
Jump to the thread now!
This Week's Polls: The Nissan Z has been an important card-carrying member of the global sports car club for almost 45 years, and last week's My Fairlady theme provided plenty of shots of the car in all of its available models. Nissanfanatic, last week's judge, has since narrowed it down to his favourite 25 entries – it's your job to pick the best one. Jump to the thread now!

Last Week's Winner: FishyJuice
This Week's Theme: With an image that wouldn't look out of place in the PMC poll, FishyJuice went down to the wire last week to become this week's Judge. What sort of theme shall he be judging? Do The Wankel, a tribute to the rotary engine, open to all of Mazda's various rotary-powered models. Will you choose the first of the line, the original 60's Cosmo? How about the most current of the breed, the race-ready Furai? You've got 50 years separating the two, so get to picking: Jump to the thread now!
This Week's Poll: Plenty of sideways action entailed in Dorifto, last week's theme having left the smell of burnt tires hanging around the Photomode section. But when all the smoke has settled, only one image can reign supreme – which is the winner, who, along with the PMC Winner, gets twice the usual amount of prizes? Jump to the thread now!
Last Week's Winner: Boabdulrahman
This Week's Theme: Have you seen Tom around? What, he's in Japan? Oh, Tom's In Fuji. Gotchya. For this week's car and track combo, Bo would like to see you take the Tom's Castrol Supra to Fuji Speedway and fire off some digital shots of this GT500 classic, a car that's been a staple in every GT game. Jump to the thread now!
This Week's Poll: A record-setter no matter what, The Beast From The East was in fact the HKS CT230R, paired off, appropriately enough, with Tsukuba last week. Despite the short track length, 15 of our community members have provided some astonishingly varied shots, and now, well, you know how this works: vote! Jump to the thread now!

Last Week's Winner: Nuno GTI
This Week's Theme: A walk through an autoshow in the pre-web-2.0 days meant a bag of Brochures, with high-quality shots showing off all the features of the models sitting on pedestals. This week, Nuno wants those talented photo-editors to create a 2-page brochure spread using a GT5 car. Show them how it's done! Jump to the thread now!
This Week's Poll: A tricky theme for last week means there's just 3 images for you to vote for in Top Fuel Dragsters. That makes your decision easier, but let's not forget the amount of work put into all of these images – it sure ain't easy! Jump to the thread now!

Last Week's Winner: nismo33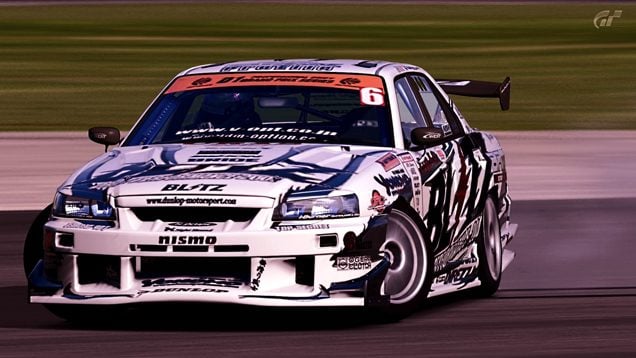 This Week's Theme: ZEROX couldn't win last week, so nismo33 took the Judge's hat off his hands before it morphed to his head shape. This week, he's provided 100 Years of Chevy, a tribute to the Bowtie's centennial this year. Any Chevy goes, as long as it's on Daytona or Indy (including that new Indy Pit Scene Photo Travel location). Jump to the thread now!
This Week's Poll: Speed Week was all about the exiting migratory patterns of certain birds… of course it wasn't. It was about cars being pushed to their absolute limits. This poll accurately reflects that, loaded to the brim with automobiles travelling slightly slower than the speed of sound (but only slightly). Now, you've got to pick a winner: Jump to the thread now!
…
All sound a bit complicated? Read this thread for an explanation on how to get your images off your PS3 and onto a computer, and read over the individual rules in each competition's thread. If you're further stuck, feel free to Private Message me (click here). Start snapping those digital shutters!