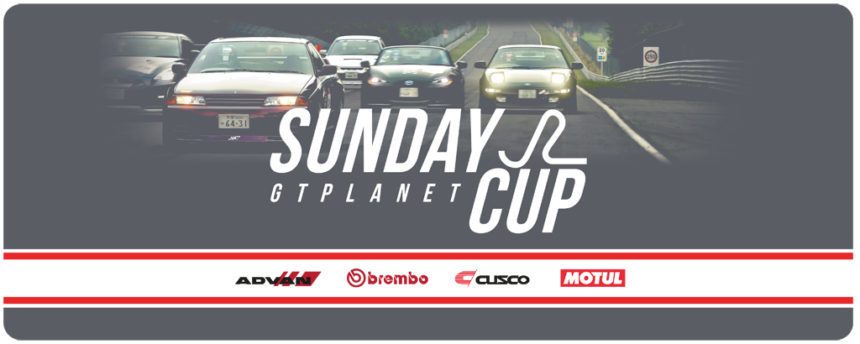 Since Gran Turismo Sport launched we've finally gotten the long-awaited livery editor. With this feature you're able to create pretty much anything you can think of, and if you didn't know, you can import your own decals made on your computer as well! Be sure to check out the tutorial thread on how to do this.
As some of you might already be aware of, there's a competition going on over at the Gran Turismo Sport forum in the livery editor sub-forum. We've now had seven successful competitions, themes ranging from designing a GTPlanet-themed track car to making an art car.
It doesn't end here; each rounds theme is decided by the winner of the last one, so if you want a shot at making a theme for a livery editor competition, head over to the livery editor subforum and make your entry!
It's been fantastic to see how many great liveries have been made by the community since we first started these competitions back in March. We're now three months in but we're still in the early stage — but we now have front page coverage! It wouldn't happen without such an awesome community here at GTPlanet, and the huge help from Jordan and the team.
Without further ado, let me introduce you to round eight; where we'll see some Sunday Cup cars, just like the ones you're likely to see at your local track day, with a twist. Jacob (JKcreativeworks) has made a race number board you have to use to be eligible to enter. Maybe someone should follow-up this round with a GTP Sunday Cup open lobby session?

LEC 07 Poll Now Open
Last time we saw plenty of drift cars, with all their glory. the creator this fortnight was our very own CroxSkin, and one of the requirements he set was to show off some smoke. Just a few words from him to refresh your memory:
"Drifting is certainly an outlandish way of driving, without a doubt! It started out as illegal touge racing deep in the Japanese mountain roads, to today's globalised motorsport events seen from around the world."
The time is now up, it's time to vote, which drift car do you think deserves to win? Head over and give your vote:
Vote for the GTPlanet GTS LEC 07 right here!
This Fortnight's Theme
I mentioned GTP Sunday Cup. This fortnight's theme is all about track days in the theme Sunday Cup Track Day. No flashy race cars, just realistically sponsored street cars. In other words – no Gr.3 cars, but Gr.N cars! Let's hear what community member JKcreativeworks has to say:
"So I've got this idea, of an amateur trackday where N class cars are used, the objective is to make a car look realistically track-prepped with small tuner company decals, and other details/specs you find on a trackcar going for a trackday. The theme might sound rather plain, but I want to see people go for a minimalistic look and focus on details."
CARS: N class cars only
LIVERIES: keep it as simple as possible, It's a hobbyist/amateurs trackday. Racestripes/side lines etc are allowed. But no full race liveries.
USER MADE DECALS: Allowed
LOCATIONS: Shiretoko for the main pics
UNIQUE RESTRICTIONS: The contestant must make use of the GTPlanet Sunday Cup trackday numberplate+numbers provided in the competition thread.
How To Enter
Want to enter any of the GTPlanet Livery Editor Competitions? You'll need to become a member of our forums first — you can sign up here.
Next, you'll want to submit your image. Here's a step-by-step guide on how to get your image ready for the submission. Once you've done that, post the FINAL ENTRY in this week's associated forum thread. That's it!
Competition Rules
For the full list of competition rules, check out the competition thread. If you have any questions, don't hesitate to send me a message.
Featured image courtesy of JKcreativeworks.
More Posts On...