It never ceases to amaze me the things people are capable of doing with such photo-editing software like Photoshop, GIMP, or Paint.net; things that exceed my current level of skill. Now that's not to imply these techniques are overwhelmingly difficult because they're not – it's the mastery of such techniques that will get you in the end.
I'm at the point in my skill set where I want to learn a variety of techniques but can't quite find the perfect balance in blending those that are appropriate. For example, I tend to gravitate more toward photos with a softer touch yet there are times where I'll overstep the boundaries of comfort just a tad, and while it still looks good to me it may catch others by surprise. I should take solace in the fact that I haven't been doing as much of this as I used to but I'm fighting off the rust one post-processed photo at a time.
Switching topics a bit, Christmas was this past Tuesday and I'm interested in knowing what some of you were lucky enough to receive: whether it be precious time spent with your loved ones, precious time spent with a new present that you love, or perhaps you opted to stuff your face full of delicious foods? This is the first Christmas that I can remember where I didn't get anything, no, instead I'm waiting for Google's Nexus 7 to be restocked so I can replace my old and tired iPod Touch – we went over that ordeal last week so there's no need to regurgitate that.
There'll be more time for my rambling later on. Let's get this week's Rewind under way!
GTPlanet Picture of the Week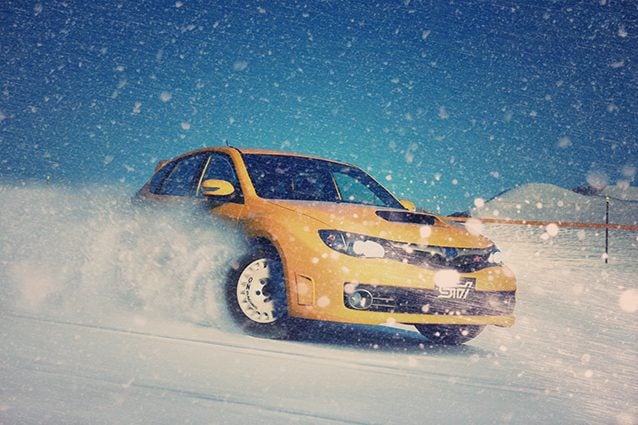 This week's theme, if you were unable to notice it by now, is snow! More specifically that of an after holiday theme where you just want to sit back, have a hot beverage, and admire the snowy surroundings.
This fantastic picture, recommended by dice1998 and is courtesy Prexmier and features the Subaru Impreza WRX STI trotting around the snow-laden bounds of Alaska.
Have a suggestion for next week's featured image? Drop me a private message, entitle it "GTPlanet Picture of the Week" and fill it out with your two choices and they'll be featured in upcoming Rewinds. NOTE: You cannot elect your own work.
Gran Turismo: With You Forever (15th Anniversary Tribute)
It's been a little over fifteen years to the day since we've all begun playing Gran Turismo, the revolutionary racer that set the benchmark for console sim racing. What better way to celebrate that undying affection for a franchise that undoubtedly turned some of us onto cars in the first place then with a video? This tribute video, courtesy of RACECAR was recommended by another one of our own, amar12.
The video features footage put together from Gran Turismo and even a bit of Tourist Trophy sprinkled in for good measure and is masterfully synced to Pnau's "With You Forever". If you liked the video, and I'm sure an overwhelming number of you will, let him know!
GTPlanet Vehicle of the Week
This week's featured vehicle is the third generation Nissan Skyline GT-R. The R32 was the revival of the GT-R name in the form of a 1989 concept after the second generation C110 GT-R had been cancelled several years prior due to a gas crisis hindering any desire for high-performance vehicles. Originally intended as a limited run model to conform with homologation into Group A, the critical acclaim and a successful debut lead Nissan to begin an unlimited production run.
Have a suggestion for next week's featured image? Drop me a private message, entitle it "GTPlanet Vehicle of the Week" and fill it out with your two choices and they'll be featured in upcoming Rewinds. NOTE: You cannot elect your own work.
GTPlanet Tune of the Week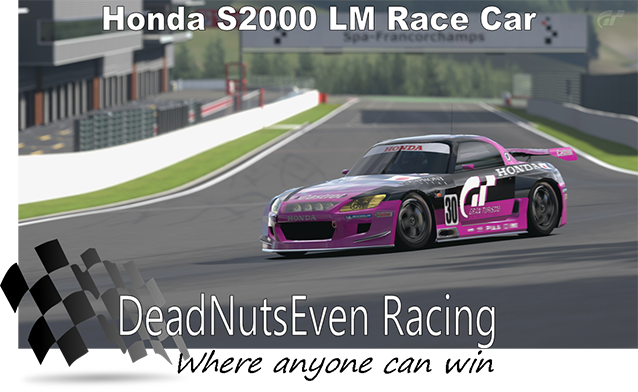 This week's tune was recommended by both CSLACR and XDesperado67 and features the Honda S2000 LM Race Car with a tune done by Johnnypenso of DeadNutsEven Racing and is described as being "fantastic to drive in every way" and posted the fastest average lap times and is renown for it's fantastic handling characteristics among those who have used it.
It's touted as being able to run 2:26 lap times without breaking even a modest sweat and may even be capable of breaching 2:25's, if not even lower. Have a look here for the tune and get ready to take it for a spin around Spa Francorchamps.
Exactly like the Picture and Vehicle of the Week features, if you have any suggestions for the upcoming Rewinds be sure to drop me a private message, entitle it "GTPlanet Tune of the Week" and let me know. NOTE: You cannot elect your own work.
GTPlanet Photomode Competitions 
In Week 109 of the Standard and Advanced competitions you are to put your best foot forth and show the community just how seriously you take your in-game photography. All you need to know is as follows:
Week 109, Standard: Macca! – Round out the final days of the year by jumping into your favorite McLaren and snapping that perfect shot in the perfect place. The only limitations are, of course, McLaren's and your own sense of creativity. We all win this week, folks.
Week 109, Advanced: Bygone Days – This week you're tasked with taking any 1960's or earlier vehicle that isn't a racer and capturing that one spectacular moment in a monochrome or sepia tone to give it that classic feeling of the bygone era.
For all the relevant information pertaining to this week's competitions be sure to stop by here and here.
Closing Thoughts
You guys are tiring me out more and more as the weeks go by, so if you'll excuse me I'm going to go whimper for a bit. Until next week keep racing!
GT5 Photomode images by Prexmier and BayuYellow46.
More Posts On...
The original comments for this post are no longer available.