Way back in February, our Weekly Race Series team proposed a new event, known as the Triple Mix. Instead of picking one car to run a series in, participants would get to drive all three of the available rides — the GT300 versions of the Impreza, IS350, and RX-7 — over the course of the championship. Unfortunately, network issues in Gran Turismo 6 sidelined the competition for half the year. The Triple Mix lives on though, and the first race will take place August 27.
As a refresher, the first date will involve three 20-minute heats. Every racer will have to use each of the cars once here. The following week, two 30-minute races will happen, and drivers will get to choose which car can stay parked. That car will have to serve them well on the third and final race of the event on September 10, however: one hour-long race will wrap things up. The full schedule is below: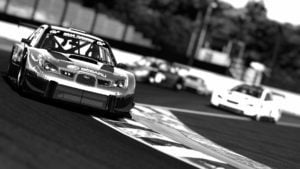 Round 1: Red Bull Ring – August 27, 2016
3 x 20 minute races
Round 2: Monza – September 3, 2016
2 x 30 minute races
Round 3: Silverstone – September 10, 2016
1 x 60 minute race
The only change from the original plan is that the event is currently scheduled for only three weekends instead of nine. This can be re-evaluated based on turnout.
The races will be streamed, which should make for exciting viewing given the close performance of the cars and the short race lengths.
If this sounds like your sort of event, head on over to the official thread for all the details and to sign up! If you're not a GTP WRS-registered member, you can get started here.
See more articles on Online Competitions, Weekly Race Series, and WRS.