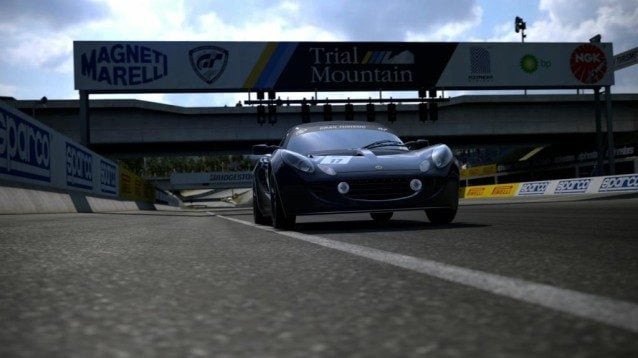 WRS Time Trials
The WRS is celebrating this week!  The Week 5 Event makes it 11 years of Time Trials, for the longest continuously running race series on the GT Platform.  For the anniversary event, we've returned to the location of the first WRS, Trial Mountain Circuit.  The event is titled "1(11) Yea(R)s", a play on words for the car used in the event, the Lotus Elise 111R Race Car.  We're running with stock power, but full tuning is allowed, a first on GT6 WRS.  Come celebrate with us, by running this fantastic combo.
While Week 5 is up and running, Week 4 is not finished yet.  The event deadline is tomorrow at 11:59 PM GMT, don't forget to submit if you've been running.  There's some very close action on our leaderboard, with 87 drivers in total, and the top 10 separated by less than 0.5.
Week 3 Results are not yet official, but the top times have all been verified.  Congrats to the event podiums, some new faces showed up this week.  doodlemonopoly took the overall win, while firstmivec and GTP_Spud rounded out the podium.
Check out this video of doodlemonopoly's winning lap!
Upcoming WRS Online Events

WRS Online will host the 4th weekly race of GT6 on this Wednesday, ImPozzibly Big RS.  It's once again based on the Weekly Time Trial, and will feature the Pozzi Camaro RS at Willow Springs.  We're using our traditional event structure this week, a 5 minute timed qualifying, followed by a 35 lap feature race.
If you're interested in participating, be sure and visit the race thread and follow the instructions to register for the event in your time zone!  We continue to host races in 3 convenient time slots, and one (or more) of these should work for most members in most regions:
3:00 PM Eastern / 12:00 PM Pacific / 20:00 GMT
10:00 PM Eastern / 7:00 PM Pacific / 3:00 AM GMT
3:00 AM Eastern / 12:00 AM Pacific / 8:00 AM GMT / 7:00 PM AEDST / 10:00 PM NZ
Don't forget that next weekend, WRS Online will host a 2.4 Hour Mixed Class Endurance Race at the Silverstone GP Circuit.  The event is open to current members of and recent applicants to our GTP_Registry.  Qualifying for the event has already begun, with the GT1 deadline being today. If you're planning to participate, these are some key dates to keep in mind:
GT1 Qualifying Deadline: Sunday, February 16th @ 10:00 PM Pacific
GT3 Qualifying Deadline: Thursday, February 20th @ 10:00 PM Pacific
Support Races (1 Hour Practice Races): Saturday, February 22nd
Enduro (2.4 Hour Main Event): Sunday, February 23rd
WRS Online Events – Results Recap
Last week's sprint races at Rome were a huge success, and a lot of fun.  We hosted races in the EU, NA and AU regions.  47 individual drivers participated, with 56 total races run.  Check out the results for the individual races here.  Congrats to the Top Lobby winners in each region, doodlemonopoly (EU) and (NA), and GTP_Animera (AU).
Want to keep track of all of the Online Events the WRS is planning?  Be sure and subscribe to our Announcements Thread.
What's Next?

If you're interested in joining the GTP_Registry to take advantage of the events we are offering, here's what to do:
Run the GTP WRS Qualifier. The registry is open to submissions at this time, and divisional placement is required to participate in our events.
Have questions? Anything related to the qualifier can be discussed in this thread.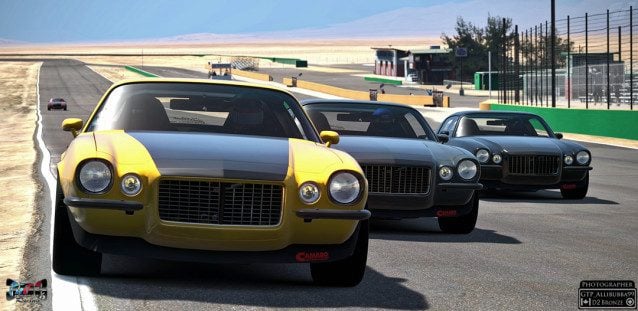 More Posts On...