Hot on the heels of Bugatti's Vision GT teasers, Hyundai has released its own set of images for an upcoming Vision Gran Turismo vehicle, named simply "N 2025". N, for those unaware, is the letter Hyundai has chosen for its in-house performance brand – think BMW's M, which is a handy comparison, as Hyundai poached one of M's chief engineers for this ambitious new project late last year.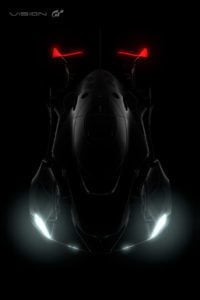 Like many Vision Gran Turismo vehicles prior to their availability in-game, little has been announced so far with regards to what exactly powers this racer. Visually, it draws inspiration from current closed-cockpit LMP cars, with a notable stabilizing fin underneath the sheet. The nose holds a permutation of Hyundai's current grille design, complete with an illuminated version of the company logo. On first impression, the car bears more than a striking resemblance to the dearly-departed Mazda Furai (or the LM55 Vision GT car).
"Soon" is the only word on when we'll get a full unveiling, presumably alongside an in-game availability date as well. Hyundai is said to be bringing its Vision GT to Frankfurt alongside Bugatti, so it won't be long before we know.
Head on over to the Vision Gran Turismo thread in our GT6 section to discuss this in detail!
More Posts On...
The original comments for this post are no longer available.