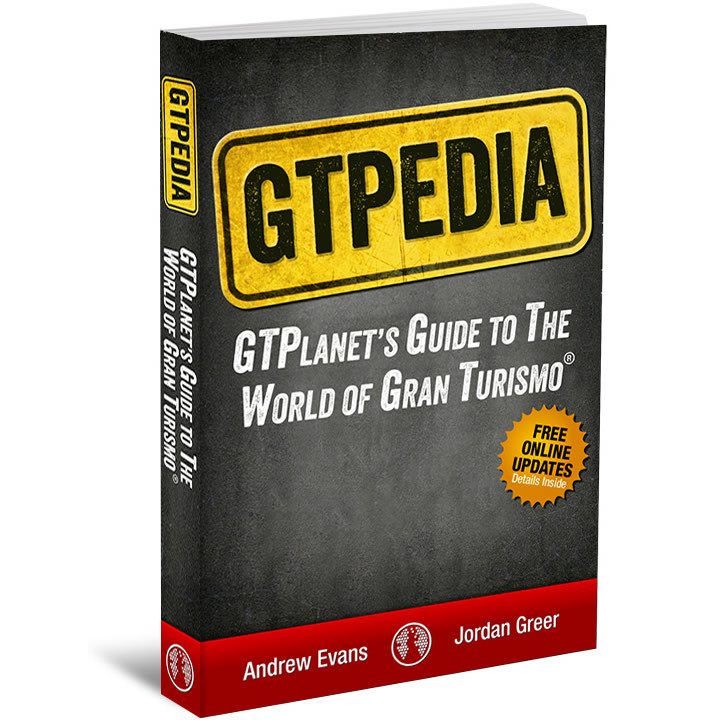 After more than two and a half years of work, I am excited to announce the launch of GTPEDIA: GTPlanet's Guide to the World of Gran Turismo.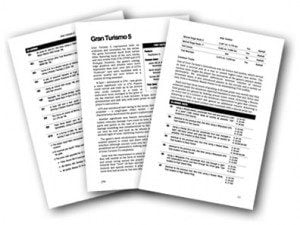 GTPEDIA is a comprehensive encyclopedia, covering every detail of every game ever released in the Gran Turismo series, spanning over 375 pages in length full of text, tables, and trivia.
It's a fully independent and unauthorized publication, compiled by Famine (Andrew Evans) with the help of many in our community here, and designed, edited, and published by GTPlanet.
Get your copy now as a PDF eBook ($17.95 USD) or a professionally printed paperback book ($19.95 + shipping); or save some money and get both with a combo pack ($29.95 + shipping).
GTPEDIA, of course, makes a great Christmas gift for any Gran Turismo fan, so feel free to forward this page along to your friends or family! For guaranteed delivery by December 25, international orders must be placed by Dec. 3, and orders within the United States must be placed by Dec. 21.
We have put a lot of effort into making GTPEDIA the best resource it can be, and we're eager to hear your feedback. If you pick up a copy, please let us know what you think about it, and thanks – as always – for your support!
More Posts On...
The original comments for this post are no longer available.