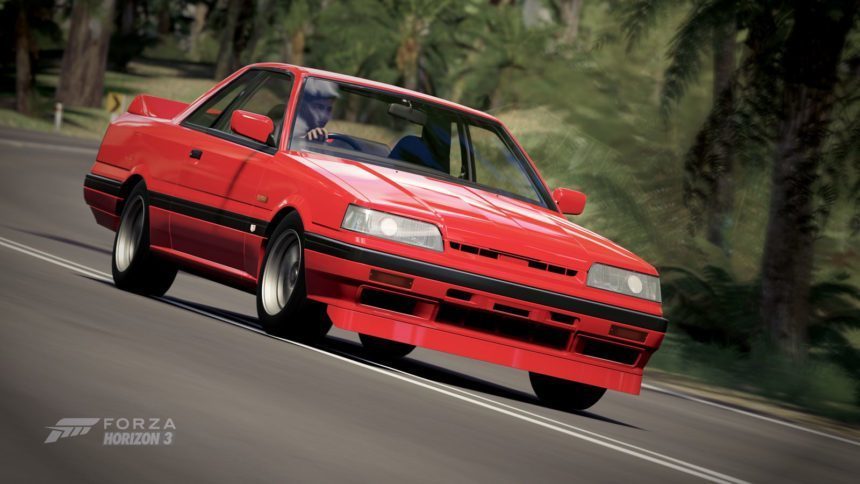 Forza Horizon 3's weekly event cycle looks to have a strong start in 2017 with Forzathon ramping up this month with a rare Subaru, expensive Lykan, and … a horn, all winnable by participating in the challenges each week in January.
The first month of 2017 was kicked off with a suitable 'New Year Celebration' that took place between December 30 to January 2. If you took part in this event you got yourself some in-game wheelspins, XP and credits. Not a bad way to start the year in the Horizon festival.
However, Forzathon events are known for the exclusive items they can offer and 'Hall of The Mountain King' will bring a new vehicle to your garage if you can beat the challenges it will offer between January 6–9. The #75 Subaru WRX VT15r Rally is the prize for eager Horizon players and it's certainly a worthy addition to any collection.
Driven by Dave Higgins in the 2015 Rally America National Championship, it's a suitable twin to the #199 WRX that arrived in-game with the Blizzard expansion pack released in December. Spec wise, these cars are identical but the unique livery will make it very valuable in the Marketplace due to it's limited availability, especially for those that didn't purchase the expansion. You won't want to miss this one.
Next up is 'The Classics Never Die' event which appears to be a celebration of the older cars on Forza Horizon 3's car roster. There's no special prizes up for grabs here but you'll be able to gain some more XP, credits and wheelspins for taking part. Mark your calendar for January 13–16 if you want to earn some in-game boosts.
'Beyond the Black Stump' will offer a humorous accessory for the car of your choice in exchange for completing Playground Games events … a sheep horn! If you're looking for a bit more 'baaaa'ng for your buck, make sure you log into Forza Horizon 3 between January 20–23.
January closes with the incredible W Motors Lykan Hypersport being the motivation to 'Keep Drivin' Til Morning'. The Lykan is the finest hypercar to come from Dubai and as such holds a huge price-tag in Horizon 3 for those who would want to purchase it with in-game credits. Be prepared for January 27–30 to scoop up the lightning quick Lykan Hypersport.
While the second round of events are starting today, keep on eye on GTPlanet for full challenge breakdowns of what will be expected from drivers in the coming weeks.
Forza Horizon 3 is currently available on Xbox One and PC.
More Posts On...