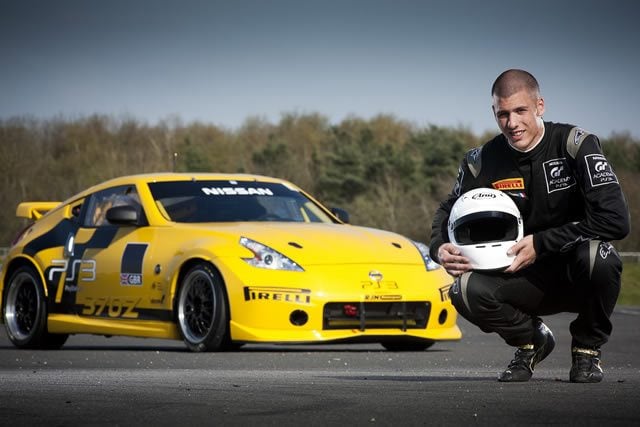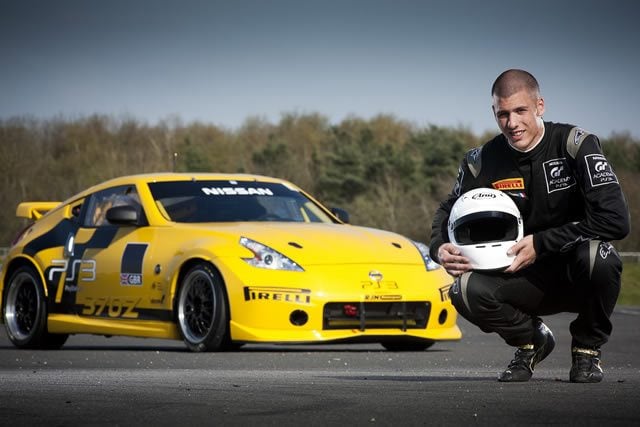 Jordan Tresson has been announced as the winner of GT Academy 2010. The 21-year-old Frenchman completed a short head-to-head test today on Silverstone's new Grand Prix circuit against friend and rival Luca Lorenzini. The pair drove five flying laps each in the 420bhp Nissan 370Z GT4 race car that Tresson will now campaign in the 2010 European GT Cup series.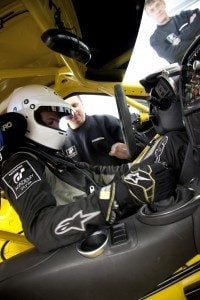 The announcement of Tresson's victory is the culmination of a process that started in December 2009 when the GT Academy time trial went live across 17 countries. Over 1.2 million people downloaded the special version of the Gran Turismo game on PlayStation®3 to enter the completion. The fastest twenty from each country then competed for their chance to attend the five-day international final, the GT Academy 'boot camp' at Silverstone. Jordan and Luca were chosen as the best of the 18 Academy finalists by judges Johnny Herbert, Eddie Jordan, Sabine Schmitz and Rob Barff. An intensive six-week period has seen them racing at various UK club races each weekend to qualify for an International C Race Licence. Both obtained their licences last weekend and headed to Silverstone for the test session to decide who would win the ultimate prize.
First up was Lorenzini, and drama as he went off the track on the high-speed Woodcote corner. With a delay, but luckily no damage, caused by his off, Jordan had to wait until after the lunch break before he took the wheel of the stunning, bright-yellow 370Z. The ice-cool Frenchman delivered a series of quick laps that left the decision clear-cut for PlayStation Nissan Team boss Bob Neville.
"I never imagined I would end up here when I was on my PlayStation back in December," enthused Tresson, an automotive engineering student from Villers La Montagne in Northern France. "This is amazing. Racing a full season in the GT4 class is an incredible opportunity thanks to Nissan and PlayStation. I wanted to believe it was possible and I know I did a good job last weekend at Snetterton, but you never know.
"At the moment I just feel like my body is here but my mind is not! This has always been my dream. If I could spend all my time in a car then I would. I can't wait to come back to Silverstone next week for the race. I have so much to learn from Alex Buncombe and lots of improvements to make. Luca and I will stay good friends and one day maybe we can race together again."
"I think we have got ourselves a racing driver", commented RJN Motorsport boss Neville. "Jordan is easy to work with, he listens, learns, gives good feedback and does what we ask. But he still pushes on and has that racing instinct. I think driving with Alex Buncombe in the GT4 Cup he will learn a lot very quickly and get quicker and quicker. The 370Z looks very good and I think we are in for a good year.
"Luca has just missed out and mainly because of race craft. On a clear track there is very little between them in lap times. However, I don't think Luca handled the traffic as well as Jordan. We kept the shootout deliberately short to put the pressure on and Luca went off."
Italian Luca Lorenzini was, apparently, expecting the decision. "I think I knew after Snetterton last Saturday that Jordan was the front runner," said the 26-year-old from near Mantova in Northern Italy. "I can't be too disappointed as this has been an awesome experience. Not just the racing, but living in the UK with Jordan, weekends with the team. I have learnt so much, but it will be nice to be able to relax now and I have no worries about returning to my normal life. If I can find funding I will certainly try to keep racing. I am really pleased for Jordan. We have become very good friends."
Sony Computer Entertainment Europe's PlayStation®3 brand manager Mark Bowles, was on hand to witness today's denouement of the competition. "GT Academy 2010 has been a fantastic and very exciting process to follow," he said. "In the end I think we have found a very worthy winner and I wish him luck in his bid to make the switch from being an ultra-quick Gran Turismo gamer to a real racing driver. My thanks go to everybody involved in the project and all of our GT fans that took part in the different stages of the competition. I said at the beginning of GT Academy that it really is a great example of our brand promise that 'the game is just the start', and truly all of the people that have taken part in the different stages are living proof of that. Special thanks and sympathy to Luca who did so well and a big thank you, as always, to Nissan, who are an excellent partner."
Stranded in Switzerland by volcanic ash, Nissan Europe's Darren Cox said: "To a large extent, I actually see today as just the beginning. Jordan must now go on to race in all six rounds of the European GT4 Cup against some tough competition. He'll be up against Porsches and Aston Martins and he has a lot to live up to after the success last year of Lucas Ordoñez. From what I have seen for myself and heard from the team, this will not faze him at all. It sounds like we already have a real racing driver on our hands and I look forward to watching his progress. I would echo Mark's thanks to the team and all those involved in GT Academy 2010. Our partnership with PlayStation in creating GT Academy has been very successful and it has been great to watch the competition grow this year."
More Posts On...
The original comments for this post are no longer available.