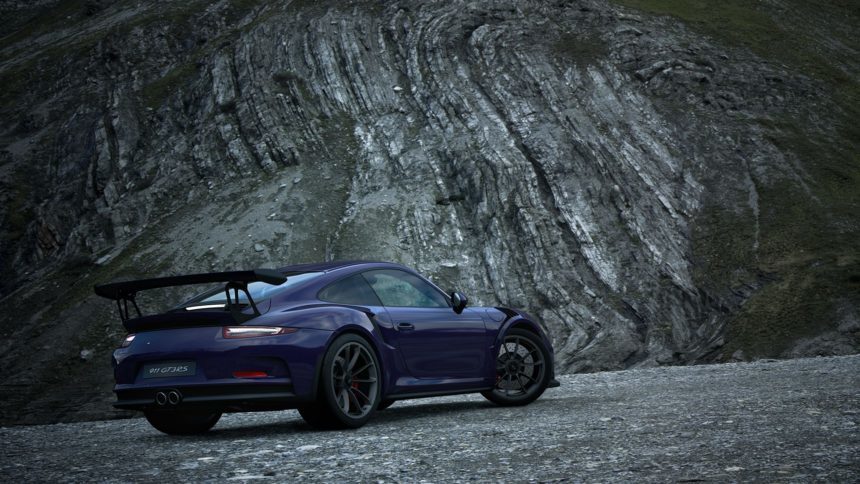 With the announcement of a fall release window, Polyphony Digital has revved up the GT Sport PR machine and set it into action. As part of this, CEO Kazunori Yamauchi recently appeared in a new IGN video looking at how GT Sport aims to re-capture that Gran Turismo magic.
Making Gran Turismo Sport: Real Driving

Join Gran Turismo creator Kazunori Yamauchi on a drive around Tokyo to learn how GT Sport blurs the line between video games and reality.

Dikirim oleh IGN pada 26 Juni 2017
Yamauchi's Influence on Sound Design
It's a topic that always generates discussion for the GT series, but we've never known just how much Yamauchi has influenced sound design. As it turns out, the series creator contributed heavily to the sound of the series in the first three titles.
"I always wanted to be part of the sound creation process — actually I was pretty involved until Gran Turismo 3. However, I had a lesser role in episodes four, five and six."
Kazunori has taken on a larger role for GT Sport, focusing on the noises of each individual car and the technology involved to make the game sound real. The video specifically uses an example of how a car sounds when passing by the in-game camera. The engine sound transfers from the left through to the right speaker, replicating what you would experience in real life.
GT Sport aims to bring a more realistic-sounding experience to the players.
Driving a Car is Not Difficult. Why Should a Driving Simulation Be?
Turning his focus from sound design, Yamauchi brings up an interesting point of discussion: how should a driving simulator feel?
Gran Turismo was one of the first to popularize the genre, but there are more options now than ever before. The sim community has broadened, each faction with its own idea on how a simulation should drive. Yamauchi weighs in on this topic during the video.
"A common misunderstanding when making a racing simulator, is thinking the real physics are difficult. I run in races, both in real life and virtually, but in the end driving a car is not that difficult.

So, if a driving simulator is difficult, it means that something went wrong in the process."
This is certainly a controversial view. Yamauchi believes the ease of driving in reality should transfer directly with Gran Turismo. There should be no huge barrier in entering the series.
As the genre has expanded, GT has had its fair share of critics throughout the years. As far as simulation goes, many consider titles like iRacing, Assetto Corsa, and Project CARS to nail simulation more accurately. These games are generally seen as more difficult to become truly good at — especially with a controller.
Since GT Sport was announced, Polyphony's general messaging has pushed the idea that everyone can play regardless of age and experience. It is a stark contrast to the "hardcore" sims found elsewhere. Titles like the ones listed above pride themselves on the unforgiving nature of the driving. The question is, should new players be able to tame supercar beasts with minimal effort?
GT Sport and Its Place in the Simulation Genre
Hearing Kazunori-san share his opinion on what makes a good simulation is very interesting. The term "simcade", which defines a game that straddles the line between full-blown simulation and arcade fun, is often used to describe Gran Turismo.
Compared to other offerings, some players feel like GT just doesn't hit the same level of simulation available elsewhere.
However, Yamauchi still sees GT as a full-blown racing simulator. In fact, GT Sport will exclusively offer players the chance to compete in official FIA-certified championships. Do accolades like this cement GT Sport as the best current simulator or do you disagree with Yamauchi's statements?
Let us know in the comments. If you disagree, does a racing simulator have to be difficult to be worthwhile?
More Posts On...