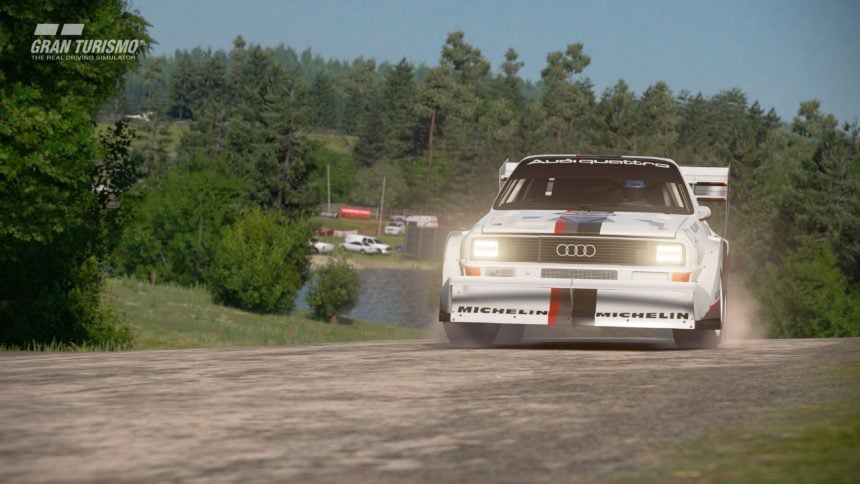 With barely over two weeks left until GT Sport touches down, series creator Kazunori Yamauchi has addressed plans for the game's future.
As fans know, GT Sport is a marked difference from what's come before. Gone is the multi-hundred car encyclopedia approach, replaced with a smaller, 150-ish collection. Polyphony has split this roster into clear competitive groups, which you can find right here.
Speaking with the official PlayStation blog, Yamauchi confirms that he and his team will be revisiting the more traditional approach. When asked about the existing roster's focus, Yamauchi had this (Google translated) response:
"I am planning to add it by update or download contents. The reason why sports cars, especially racing cars, was needed from the beginning was that we had to prepare all the categories of race cars for the FIA ​​championship this time. At first glance it seems that the gravity is inclined to that, but not only sports cars, but also old cars, family cars everyone carries, or old classic cars, such cars are also important as 'Gran Turismo' Because it exists, I want to add more and more."
Yamauchi's response expands on an aspect of our own interview with the series creator during E3. Back in June, he told us that Polyphony had started from scratch again with its car models, dumping the PS3-era "Premiums" for assets that will last for a decade. Shortly after the interview, we spotted the first car from the 20th century in GT Sport — the Audi up top.
Polyphony has been quite cagey about GT Sport's post-release support. Unlike the competition, there's been no mention of specific DLC details like season passes or car packs. Last summer, Yamauchi suggested the game's final car count could touch 500, but offered no further details. We do know GT Sport won't feature microtransactions, but it isn't clear if all DLC will be free (a la GT6), or a mix including paid content (GT5).
Yamauchi mentions the importance the FIA championship has in the game's initial car roster. However, he doesn't confirm if PD will fit future inclusions into the existing classes — or indeed, in new ones. The BMW i3 already in GT Sport may be a sign: it's in the Gr.X class, which appears to have no limitations.
Since its reveal, Polyphony has stated GT Sport is a new chapter in the franchise's two-decade history. But one of the defining features of the series has always been its almost unparalleled variety. In its current form, GT Sport doesn't have the diversity of previous games — or its primary competition this season — but this post-launch support could change that.
With GT Sport landing on shelves around the globe starting October 17, we expect Polyphony to show its DLC cards soon. Watch this space!
Thanks AKps3 for the tip!
More Posts On...