At the recent, season-opening Paris World Tour event, GTPlanet again had the opportunity to sit down with Gran Turismo series creator Kazunori Yamauchi.
Alongside all the racing, in both the Manufacturer Series and the Nations Cup, the Paris event had particular significance. There, Yamauchi would reveal not only the schedule for the 2019 season, but also announce a new championship sponsor: Toyota.
It's actually a full-circle for Gran Turismo. Toyota was the first manufacturer to get on board with the first Gran Turismo, and now it's the first to become a championship partner in GT Sport. After Toyota, nine more manufacturers got involved with Gran Turismo, so could this signal the moment when other manufacturers join in with the esports program?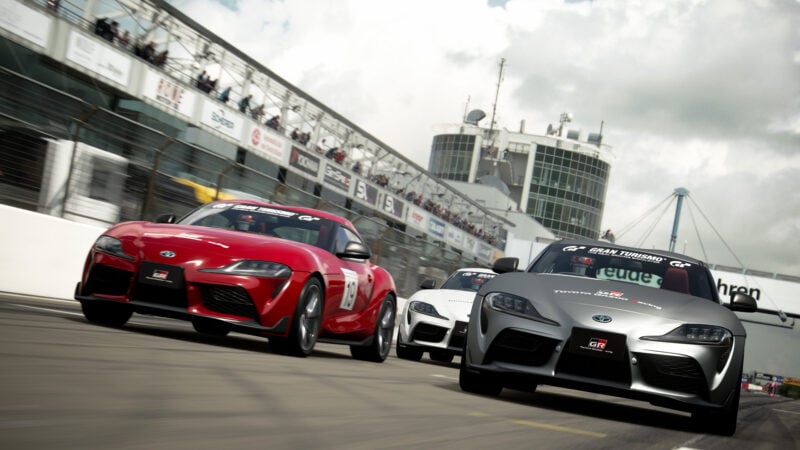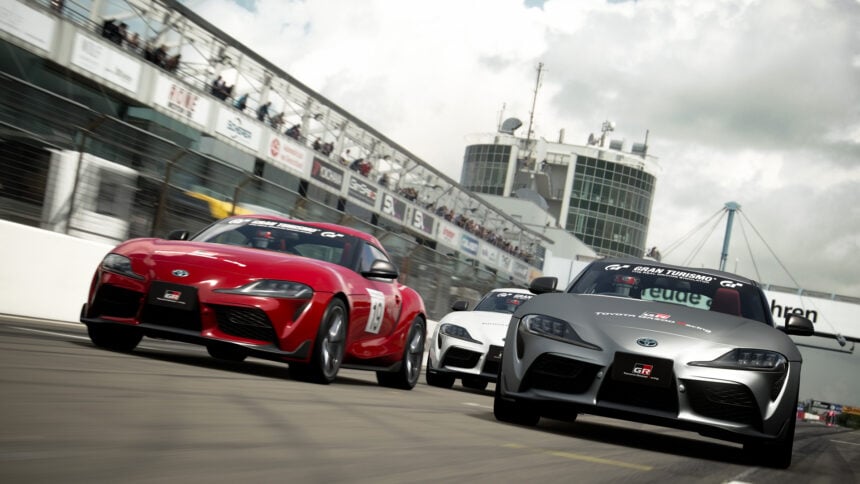 "I have a feeling they will," answered Yamauchi. "It's very similar to the Vision GT project. For that, the first manufacturer that got on board was Mercedes, then other manufacturers continued to join. It is still ongoing today; we still have more Vision GT cars to come. It is the same with this championship. Vision GT was all about car design, this is more about motorsport spirit."
Joining the dots from Vision GT to GT Sport is interesting. Although manufacturers had got involved with games on a more fundamental level before, Vision GT was the first time car manufacturers designed concept vehicles specifically for a game.
Yamauchi continues:
"The common theme between the two is the enthusiasm for cars, and over the last 20 years the enthusiasm for cars around the world has been on a downward trend. There is no doubt about that, that is just a matter of fact. Within that context we realized that there was no way we could fight against that trend anymore, just by ourselves, so we need friends to help. It is the same principle for this Vision GT project, and it has the same objectives as the FIA GT championships. It is really an effort to create this family to try and keep car enthusiasm alive, so that is what the project entails."
Certainly the partnership with the FIA is a huge aspect of GT Sport. Having the sanctioning body for motorsport worldwide on board lends an air of legitimacy that few other esports of any stripe can manage. Is that something that helps attract manufacturers to GT Sport?
"It involves the FIA part as well, but regarding this championship we have already talked to many manufacturers about it," answers Yamauchi. "Though this time Toyota was the first partner, other companies also have a deep understanding of what this competition is all about."
"These are companies that have been involved in motorsports for a very long time, so they know that sports are not just about winning," Yamauchi elaborates. "They know that if you continue to win constantly, that does not constitute a sport, and I was surprised because car manufacturers are very aware of that fact."
Yamauchi continued. "They have the full understanding that you win some and you lose some and the drama that is created within that is what makes this really interesting. I was very surprised to find that. The more that a particular manufacturer that you talk to is into the sport, the more they have an understanding of how it all works."
It's certainly true that, despite some rivalries, there's camaraderie and a lot of friendly banter among racing teams. In particular, German manufacturers famously had a billboard battle over who had the best cars. Does Yamauchi see that sort of relationship spilling over into the virtual world of GT Sport too? "I think yes it would be great if everyone enjoys this as that kind of game," he says. "That creates value."
That leaves us with one question. The 2018 FIA-Certified Gran Turismo Online Championship was a pretty spectacular affair. Live events in Tokyo, Madrid — with a packed arena crowd — and Las Vegas lead into a showpiece final at Monaco. That's not going to be easy to follow, so how will 2019 compete?
"I think last year the most spectacular part of it was the World Final," says Yamauchi. "The production quality rose exponentially as we did more and more events. Now when we look back at the first Nurburgring event we had, ugh!" — he buries his head in his hands at the memory.
"There is a lot of detailed improvements that still need to be made, as a TV program, as a show, for the audience, and spectators, etc. In that respect there is so much more we can do, there is just no end to the things you can do. Of course we need to also improve the efficiency of the things we do as well. Even using the same team members, we need to work so we can produce something even better. So that is the process that we are in right now."
We'll have more to share from our time with Yamauchi coming soon.
See more articles on FIA Online Championship, Interviews, and Kazunori Yamauchi.