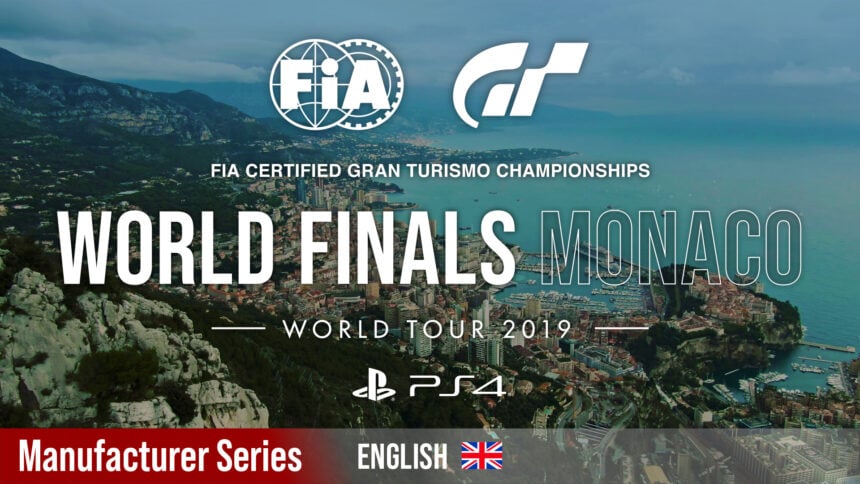 Yesterday's stunning Nations Cup semi-final action is now in the history books, and it's time to turn our attention to the Manufacturer Series for Saturday.
Three races stand between our 12 teams and that magnificent Boccioni sculpture trophy. There'll be two shorter races, followed by a longer, double-points race, and all three drivers on each team must race in each.
It's been a very open season so far, with four different teams winning at the five events. Aston Martin, Toyota, Mercedes-Benz, and Porsche have all scored an overall win at a World Tour event, with Mercedes the only team to win twice. With defending world champion Lexus in the mix too, it's sure to be an interesting final tournament.
Mercedes-Benz has to be among the favorites. In addition to retaining three drivers who've all tasted the top step of the podium, the team has managed to land the first blow with top spot in initial qualifying. Toyota and Lexus are just behind, split, surprisingly, by Chevrolet. Jaguar rounds out the top six, who'll have a superpole shootout shortly before the racing starts.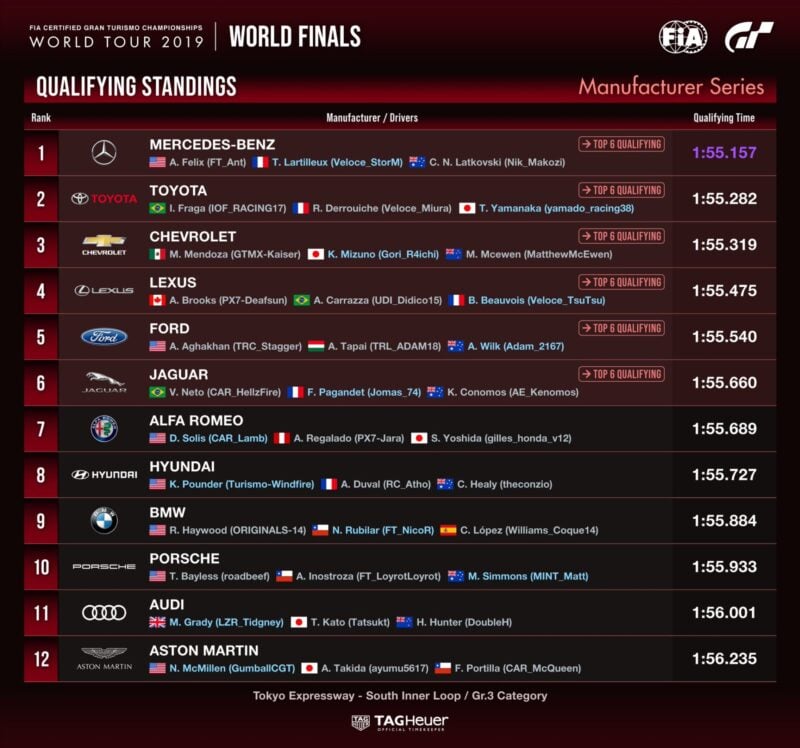 As ever, BMW remains a strong choice. The team has yet to win in the Manufacturer Series, but sports two of the strongest drivers in the field in Coque Lopez and Nicolas Rubilar, both of whom have made tomorrow's Nations Cup final, along with one of the USA's top drivers Randall Haywood.
Porsche, like BMW, is a strong favorite, but a poor qualifying from both sees them 9th and 10th, with usually strong qualifiers Audi in 11th. However, with race finishing positions determining the starting grid for the following race, there's everything play for no matter which manufacturer it is.
The action gets underway at 1700 UTC (convert to your time here).
Teams Guide
More Posts On...