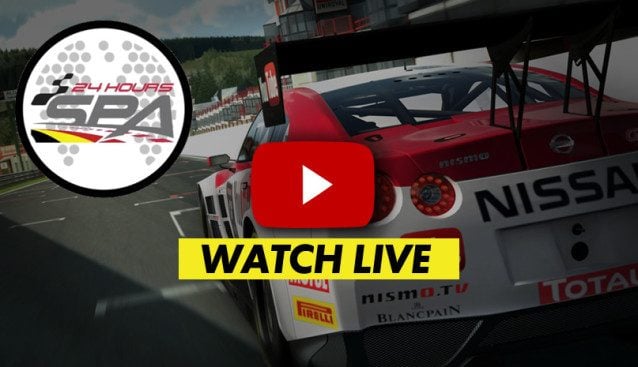 NOTE: The event is now complete. Thanks to all who tuned in!
Download Official Race Program
The weekend is finally here, and more than 40 drivers are set to represent 12 different teams in a virtual 24-hour race at Spa Francorchamps in Gran Turismo 6!
The race begins Saturday, October 11 at 13:00 GMT/UTC (convert time) and will be live-streamed in its entirety via GTPlanet's YouTube channel, with our pre-race show kicking off an hour before the race at 12:00 GMT/UTC.
Our 24-hour commentary team will consist of race director @AJ, 2012 GT Academy finalist @Wardez, UK radio personality @Tom Brooks, GTPlanet founder @Jordan, and GTPlanet community members @Pluxtheduck, @GTP_ADE, and @SniperRed3.
Download the official race program
for all the driver, team, and race details, along with a handy spotters guide to help you keep track of who's who. You can also
join the official forum topic
to chat with drivers and other spectators.
Enjoy the show, and good luck to all the teams!
More Posts On...
The original comments for this post are no longer available.