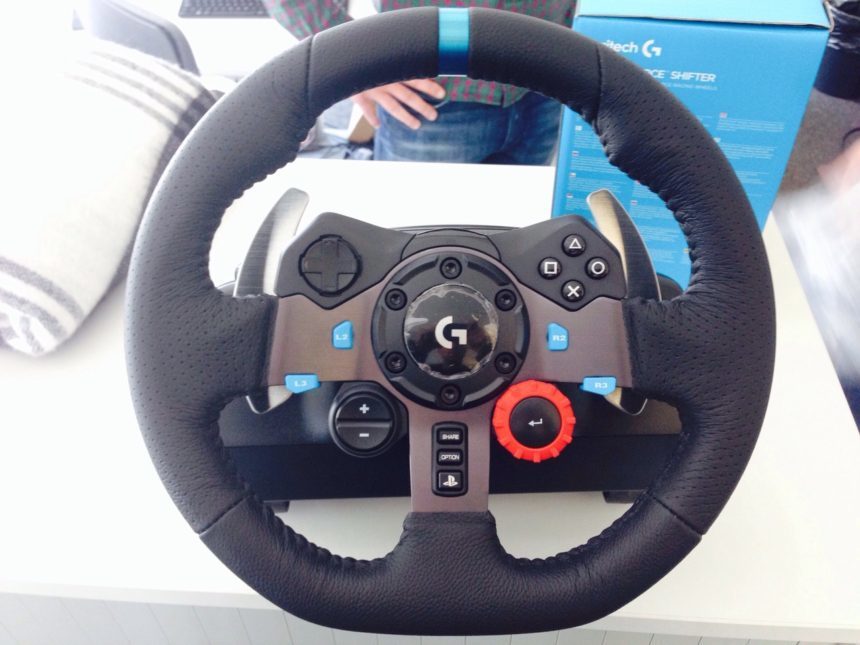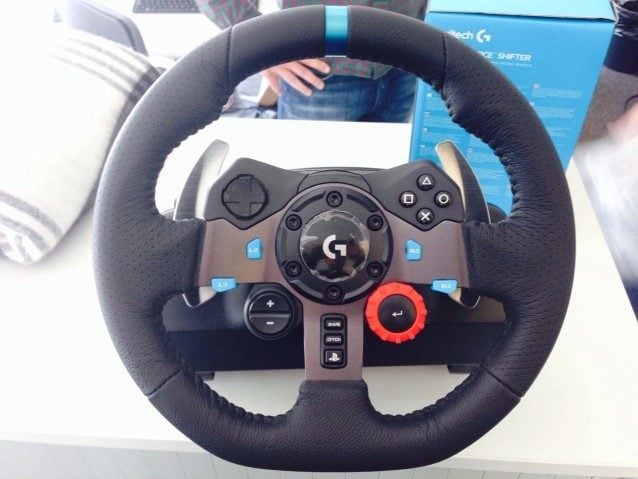 The sim-racing hardware community is buzzing today after leaked photos and info appear to show a "Logitech G29 Driving Force" wheel prototype.
We haven't heard much from the company since they announced they were pulling out of the sim-racing market back in January of 2013. Things weren't going well for Logitech around that time, when Bracken Darrell took over as CEO at the peripheral maker, but the tides have turned.
According to recent comments by Mr. Darrell in the Wall Street Journal, Logitech plans to launch an additional 20-25 new products this year alone, so it's not unreasonable to presume the G29 may be part of that pipeline.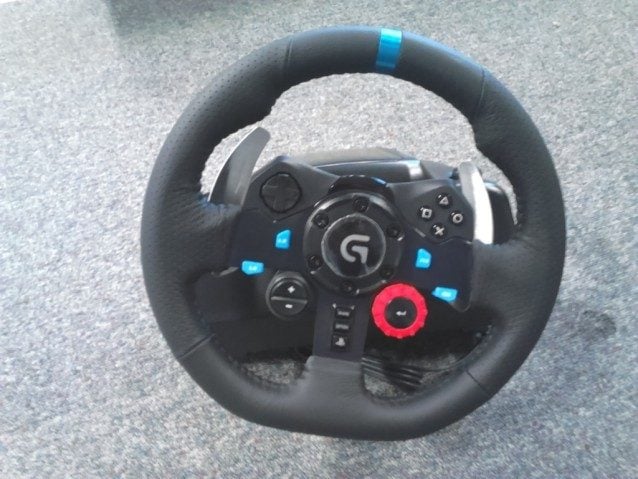 Sleuths have also found legal documents hosted on Russian website Novocert which confirm the existence of both the G29 and an accompanying shifter, the packaging for which can be seen in one of the leaked photos.
Of course, as this is a leak, there are still no solid technical details or compatibility information available. However, the button pattern appears to be designed with the PS4 in mind, and would likely function with the PC as well, if its predecessors are any indication.
E3, the world's largest and most prominent video game industry event, takes place in Los Angeles next month and would be an obvious place for Logitech to reveal the new hardware. We'll keep an eye out for more details on the wheel as they are released.
More Posts On...
The original comments for this post are no longer available.