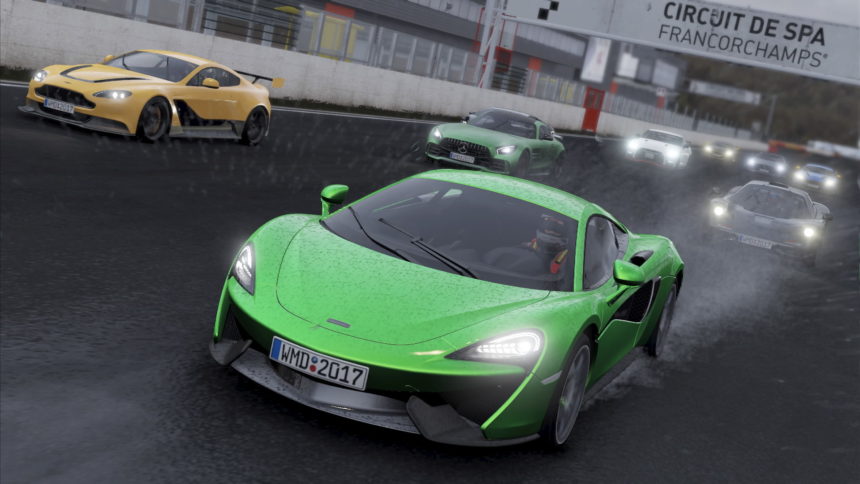 This week's Project CARS 2 Community Events double down on the fun. There's two challenges for the next seven days, and they're quite different in their approaches.
There's no celebrity target this time around, unlike last week (although we never did get an official Nic Hamilton time from Slightly Mad Studios). Nonetheless, the first challenge takes in the longest layout of Snetterton in McLaren's "junior" supercar, the 570S (which we reviewed in the real world recently).
Even as the baby of the Woking lineup, it's certainly no slouch in terms of performance. The Macca should definitely be capable of tackling the challenging Brundle/Nelson sequence with aplomb.
The other challenge this week gets down and dirty at the DirtFish Mill Run course. You'll be piloting Honda's Civic GRC, which should result in laps well under the minute mark. Just in case that sounded a little too straight-forward, SMS has made sure there's a bit of rain too.
Players will have until November 20 to set their lap times and beat their friends. Check out the full details down below, and good luck!
McLaren 570S Shakedown
Track: Snetterton 300
Car: McLaren 570S
Weather: Overcast
Class: Road C
Minimum Grade: U100
Fixed Setup: No
Run the Mill Yard
Track: DirtFish Mill Run Course
Car: Honda Civic GRC
Weather: Light Rain
Class: WRX
Minimum Grade: U100
Fixed Setup: No
Featured image courtesy of Venom Snake.
More Posts On...