This is a special guest post by GTPlanet member Alex (haitch40) who participated in the game's closed beta period earlier this year.
Mechanical failures are something that are starting to return to F1 after many years of reliability; Jenson Button's brake issues at the Hungaroring, or Nico Rosberg's gearbox issues at Silverstone are two such examples illustrating that reliability can be one of the biggest factors in deciding the finish of a race.
Largely omitted from recent F1 games, failures heavily relied on player error. If a player shifted through the gears well and on time everything would be fine and you would not get random failures. Even in the event you were a little adventurous with gear selection, you would only lose performance rather than lose engine power outright.
Complete mechanical failures have however been shown for this year's title in this tweet by the Today Show commentator Trevor Long.
And here endeth my race :( LOVE @Formula1game #F12016 – full review soon @EFTM https://t.co/6it4Ni7dOP pic.twitter.com/LUGHm1Hrwl

— Trevor Long (@trevorlong) July 25, 2016
These pictures clearly show an engine failure; with a huge plume of smoke and what appears to be the rear axle locking at the end as has happened before in the sport. The question becomes whether or not this mechanical failure is purely on the part of the user, or something more. The image appears to show a complete engine failure rather than just reduced performance, which would already be a drastic upgrade when compared to last year's game.
If random failures are a part of this year's title as things currently suggest, it could give the game an element of the unknown and further its immersion. F1 2016 will be the first game to feature widespread engine failures since now-defunct SCE Studio Liverpool's Formula One Championship Edition back in 2006.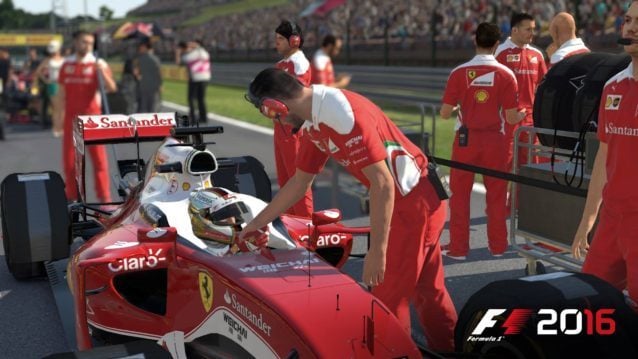 Will F1 2016 have random failures or will they be player induced? Only time can tell. There isn't much time left to wait, as F1 2016 releases on the PS4, Xbox One and PC platforms in three weeks time on August 19th. It's up for pre-order now if you haven't already snagged your copy.
Remember to swing by our F1 games forum for more in-depth discussion.
UPDATE: Mechanical failures have since been confirmed to rely on player error like previous releases in the franchise have, whereas AI combatants will suffer from random failures.
See more articles on Damage.