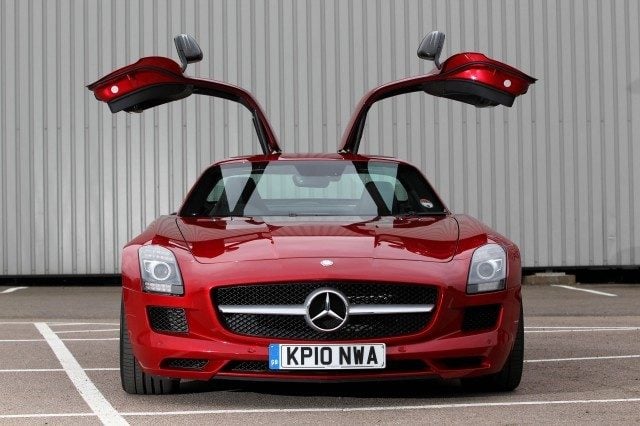 The live stream is no longer available. Photos and video highlights are available here.

The Mercedes-Benz Live Race is almost here, and GTPlanet is proud to be an official streaming video partner for the event! The live broadcast begins at 3:00PM in the UK and will be hosted by popular F1 television commentator Martin Brundle.
As you've probably heard by now, the premise of the Live Race is simple: former F1 driver David Coulthard is going head-to-head against a select group of Gran Turismo 5 gamers in the same car, on the Top Gear Test Track, at the same time.
I'm happy to report that many of the contest finalists are from GTPlanet – user "thefraggle" is live-blogging the entire event here in our forums, offering a unique perspective of the competition.
At stake for the fastest gamer is a 5-star trip to the 2011 Formula One Brazilian Grand Prix, and for David, his reputation! Meanwhile, Europeans will be able to take a shot at David's live lap times in a special GT5 Seasonal Event.
Keep an eye on the video player above for the start of the broadcast, or visit DCLiveRace.co.uk for a back-up stream. Good luck to everyone!
UPDATE: The event went off without a hitch and was great fun to watch. David Coulthard set an early hot lap of 1:16.32, besting the fastest gamer Jason Birt by half a second! Here's the final results:
David Coulthard: 1:16.32 
Jason Birt: 1:16.86 (+0.548)
Rob Woodhouse: 1:17.53 (+1.214)
Andy Sawley 1:17.88 (+1.564)
Jamie Lunn 1:18.73 (+2.411)
John Morshead 1:19.27 (+2.955)
Keith Brown 1:19.90 (+3.587)
Highlights from the day's events will be available soon in cased you missed anything. Thanks to all of you who tuned in for the live stream, and congratulations to David and Jason!
See more articles on GT5 Seasonal Events, Live Streaming, Mercedes Live Race, and Online Competitions.