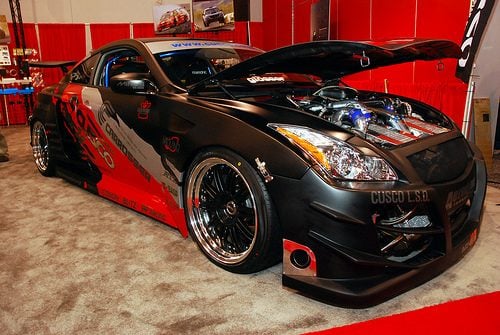 We've finally got some official photos from the 2008 Gran Turismo Awards held at SEMA last week.  Apparently, the JR Rocha's winning G37 was painted black since he posted pictures of the vehicle on his blog.  We also have the winners from the other categories – all of which were in the running to be included in the next game.  Here's how the awards break down:
After seeing some of the other entrants, there are sure to be some comments on Yamauchi's final choice.  What do you think?
More Posts On...
The original comments for this post are no longer available.