It's time for the 7th annual Gran Turismo Awards at the SEMA show in Las Vegas! As you may recall, this unique event is a big deal for GT fans and car tuners alike, as Yamauchi picks his favorite car from the show to be featured in the next GT game. Award winners from previous years have brought us some of the series' most memorable and cars, including the 1962 Buick Special ('03 winner) in Gran Turismo 4 and the 1960 Art Morrison Chevrolet Corvette ('06 winner) in GT5 Prologue.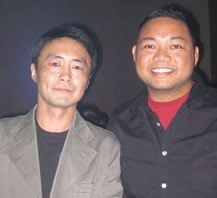 This year will be a little different, though, as Sony has just announced that the 2007 and 2008 award winners (HPA Motorsport's Audi TT and JR Rocha's Infiniti G37) will be playable in a fresh new Gran Turismo 5 demo on the show floor. Kazunori Yamauchi himself will, of course, be on hand to personally select the 2009 winner, so we should also expect several new interviews popping up in the coming week.
On a considerably more somber note, it has just come to my attention (via Chronos in the forums), that JR Rocha, the personal owner of the 2008 award-winning Infiniti G37, passed away just last month from a heart attack. Presumably, SEMA 2009 would have been his first chance to play his own car in the game, making this turn of events all the more tragic. We've lost a great automotive enthusiast and car designer – may he rest in peace, and may his creation live on forever in GT5.
Here's a video clip from last year's show, with a look at each of the finalists and JR's impressions after getting top honors:
Thanks to everyone who sent this in!
More Posts On...
The original comments for this post are no longer available.