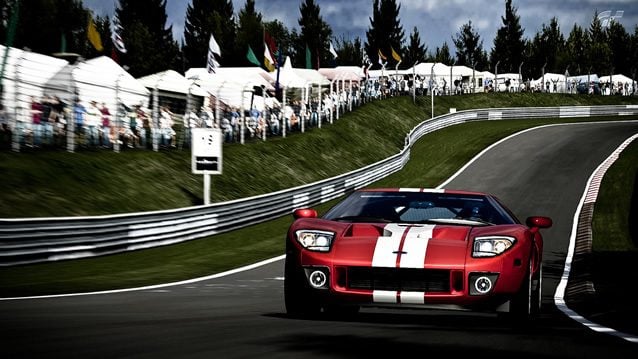 Another new Seasonal Event has been added to Gran Turismo 5: the "Supercar Festival". Open to all cars up to 700PP (with no tire restrictions), get ready to bring out some of your biggest guns for these five new races:
Tokyo R246 (5 laps)
Tsukuba Circuit (8 laps)
Trial Mountain (5 laps)
SS Route 5 (5 laps)
Eifel Circuit 104A (5 laps)
As of writing, the Online Car Dealership has not been updated to include cars for this event. Thanks to all of you who sent this in so quickly!
GT5 Photomode image by Spark_GTP.
More Posts On...
The original comments for this post are no longer available.